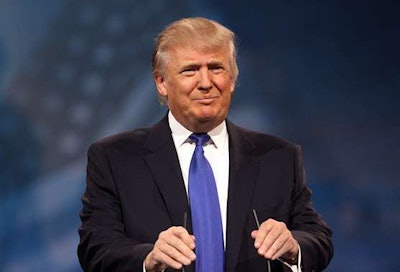 In a gesture that addresses the nation's transportation infrastructure woes and helps push his recently released infrastructure plan, President Trump announced that he will donate his fourth-quarter 2017 salary of $100,000 to the U.S. Department of Transportation, CNBC reports.
Transportation Secretary Elaine Chao will accept the donation and plans to use it for a grant program that deals with critical infrastructure projects.
When he was a Presidential candidate, Trump vowed not to take the $400,000 annual salary, so he has been donating the money to various organizations, including the Department of Health and Human Services, the National Park Service and the Education Department.