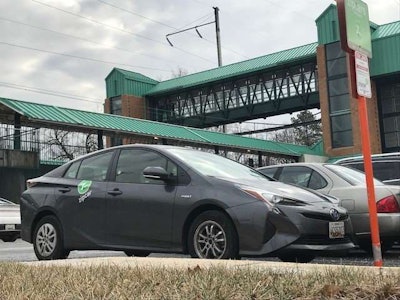 Uber, Lyft and 13 other ride-sharing companies have joined together to pledge to help cities become more livable through 10 guiding principles.
The principles were developed by Zipcar co-founder Robin Chase along with various city and transport organizations, according to a news release.
"For most cities, urban planners, legislators and residents, there is a cacophony of advice," said Chase. "Our goal is to align cities, the private sector and civil society around a shared vision to ensure we harness the good and avoid the bad of new business models and technologies."
Along with Uber, Lyft and Zipcar, these companies signed the pledge: BlaBlaCar, Citymapper, Didi, Keolis, LimeBike, Mobike, Motivate, Ofo, Ola, Scoot Networks, Transit and Via.
The 10 principles for livable cities are as follows:
We plan our cities and their mobility together.
We prioritize people over vehicles.
We support the shared and efficient use of vehicles, lanes, curbs and land.
We engage with stakeholders.
We promote equity.
We lead the transition toward a zero-emission future and renewable energy.
We support fair user fees across all modes.
We aim for public benefits via open data.
We work toward integration and seamless connectivity.
We support that autonomous vehicles in dense urban areas should be operated only in shared fleets.