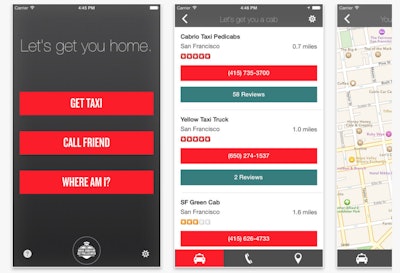 The National Highway Traffic Safety Administration has an app to help keep drunken drivers off the road.
The SaferRide App allows users to call a taxi or a friend. It identifies the user's location so they can be picked up.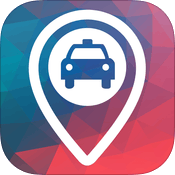 It is available for Android devices from the Google Play store at here, and for Apple devices from iTunes at here.
The NHTSA made the app as simple as possible, since its users will be, well, drunk.
"SaferRide is the simplest possible way to get home safe and only has three self-explanatory buttons on the Home screen," says its description on iTunes.
The app offers the following options:
Choose from a list of taxi services in your area and call them with the tap of a button.
Call a pre-programmed contact.
If you just need to know where you are, you can bring up a map of your location.
"Drunk driving is a deadly epidemic that takes the lives of more than 10,000 people each year, on average," the NHTSA says.