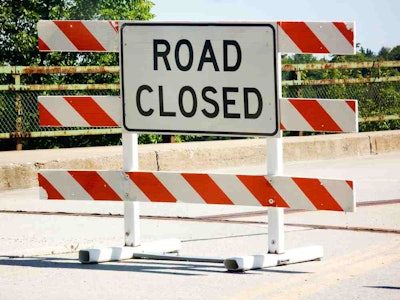 The Rainbow Bridge on Highway 2 outside of Amherst, Nova Scotia, was closed to traffic on December 8, after two bottom chord members on the truss span failed, causing the structure to sag, the Amherst News Citizen-Record/Cumberland News Now reports.
The Department of Transportation and Infrastructure Renewal discovered the failure and immediately closed the bridge to traffic. The specific cause of the failure has not been determined, Department of Transportation and Infrastructure Renewal media relations advisor Brian Taylor told the news agency.
"Engineers are determining how extensive the damage is, and the appropriate next steps," he said.
A detour takes drivers around the bridge, as it will probably be closed for some time. Traffic approaching Amherst is being rerouted onto Nappan and Lower Porter Road, while traffic leaving Amherst is using Smith Road.