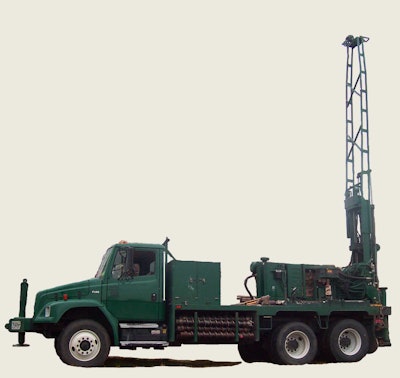 A contract worker trying to obtain a road core sample was electrocuted November 29 along eastbound Interstate 44 near St. Louis when the truck-mounted core drill he was operating struck a power line.
Stephen J. Tepatti, 39, of Florissant was working around 9:45 a.m. beneath a power line that stretched over the highway.
He was a contract worker and was on the site to obtain a core sample of the road for the Missouri Department of Transportation, according to Fox 2 Now in St. Louis. He raised the drill and it struck the line; that sent 12,000 volts into him, caught the back truck tires on fire and blew a hole in the concrete, the news station reported. He died instantly.
The U.S. Occupational Safety and Health Administration reports that electrocution is the third leading cause of construction job-site deaths. OSHA says workers should maintain a minimum clearance of at least 10 feet away from the nearest energized overhead lines. The supervisor should set up the minimum clearance distance after obtaining the voltage of the overhead line from the utility company. Higher-voltage lines require greater minimum safe distances.