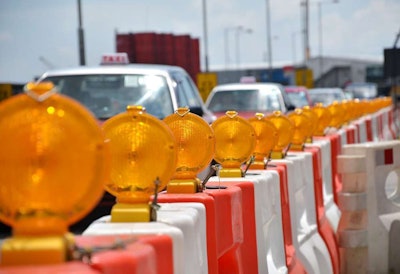 The Colorado Department of Transportation is hiring people with criminal records to work on bridges and clean up areas along roadsides in an effort to give those on parole a second chance.
CDOT contracts with the Center for Employment Opportunities to place the parolees in full-time and transitional employment. The center operates transitional work crews that are working in the Denver area and along the Interstate 70 corridor. It expects to place 150 parolees in positions.
The program has been operating on a trial basis since June, and the trial ends in January. CDOT says it plans to continue the program after the trial.
"As a public agency, we believe it's in the community interest to provide opportunities to people who are trying to re-enter the workforce and build a new life from themselves," said CDOT Division of Maintenance Director Kyle Lester. "We're always looking for maintenance help, and this program is a win-win since it helps us maintain our highways and it helps people who need assistance finding employment."