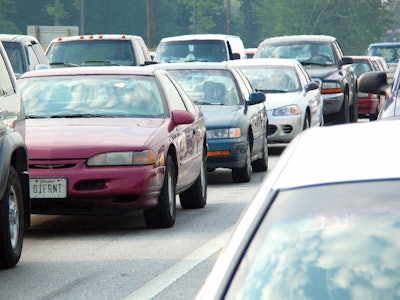 A national transportation association says the U.S. House "has dropped the ball" on highway funding with its new tax bill.
The bill, designed to provide corporate and individual tax relief, fails to address the Highway Trust Fund, which the American Road & Transportation Builders Association says will become insolvent in 2021.
ARTBA also said in a news release that American households would continue to pay a "hidden tax" of $1,000 a year because of increased interstate congestion if nothing is done.
"The strangling traffic congestion on the nation's interstate highways has a very real and quantifiably negative impact on the nation's productivity and international competitiveness," says ARTBA President & CEO Pete Ruane. "It makes every product purchased by U.S. households and businesses more expensive than they need to be, causing a drag on the overall economy."
Ruane said lack of action could also derail any attempt at a $1 trillion infrastructure plan, as proposed by President Trump. Adding a permanent solution to the trust's funding would be "the down payment that will be necessary to make his infrastructure initiative successful," he said.
"Federal transportation tax reform should be a priority in this broad legislation," Ruane added. "Thus far, the ball has been dropped."
After bring approved in the House, the tax bill has move to the Senate, where it is expected to be debated after the Thanksgiving holiday.