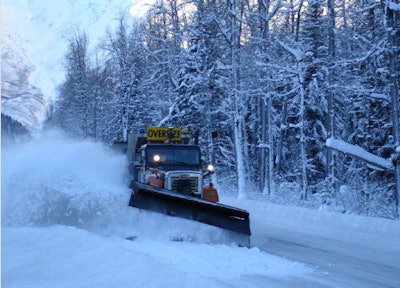 Two Virginia Department of Transportation officials and three contractors pleaded guilty to a bribery scheme in which the officials awarded snowplowing contracts in exchange for some of the profits, according to The Washington Post.
VDOT officials Kenneth D. Adams, 42, and Anthony Willie, 55, took about $500,000 in bribes and have pleaded guilty to federal charges of fraud conspiracy, the Post reports. The contractors who paid the bribes also pleaded guilty. They are Rolando Alfonso Pineda Moran, 46, Elmer Antonio Mejia, 50, and John Lee Williamson, 51.
A fourth contractor, Shaheen Sariri, has pleaded not guilty and is scheduled to go to trial in January.
The bribes began in 2011 and involved $9 million worth of contracts, the Post has reported.
Willie was the supervisor in the Burkes-area maintenance headquarters. Adams worked under him and also was a secret landscaping subcontractor for the VDOT, according to the Post. Adams was paid $160,000 between 2011 and 2016 by contractor Mejia, who owns DW&J Trucking and DW&E Trucking and who disguised the payments as pay for snow removal work, the Post reported.