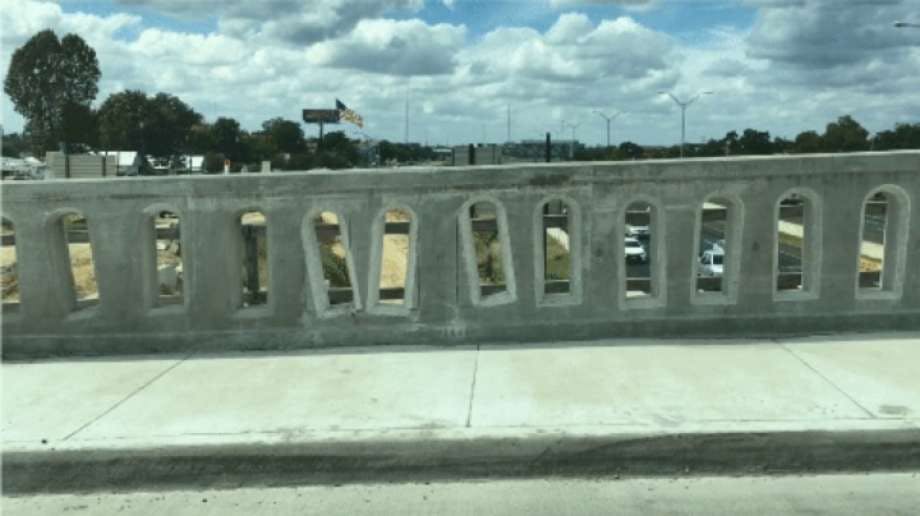 A recently built bridge over New Braunfels Avenue in San Antonio, Texas, has caused many drivers to do a double take.
The span replaces an old bridge that had been damaged and later demolished. The new bridge, however, has an aesthetic problem. Several of the arched windows on the bridge rail are crooked.
The Texas Department of Transportation explained what happened in its TXDOT San Antonio Blog:
"The arched windows of the bridge rail are made by pieces of Styrofoam inside the concrete forms. When concrete was poured these Styrofoam chunks shifted. In some cases they shifted a lot. Nobody could see what was happening until the forms were removed, which happened the weekend we demolished the remainder of the old bridge."
The bridge is part of the overpass being built in Interstate 35 near the Government Hill neighborhood. TxDOT says it will be able to get the bridge fixed after the remaining part of the span is in place, and that it will be done at the contractor's expense.