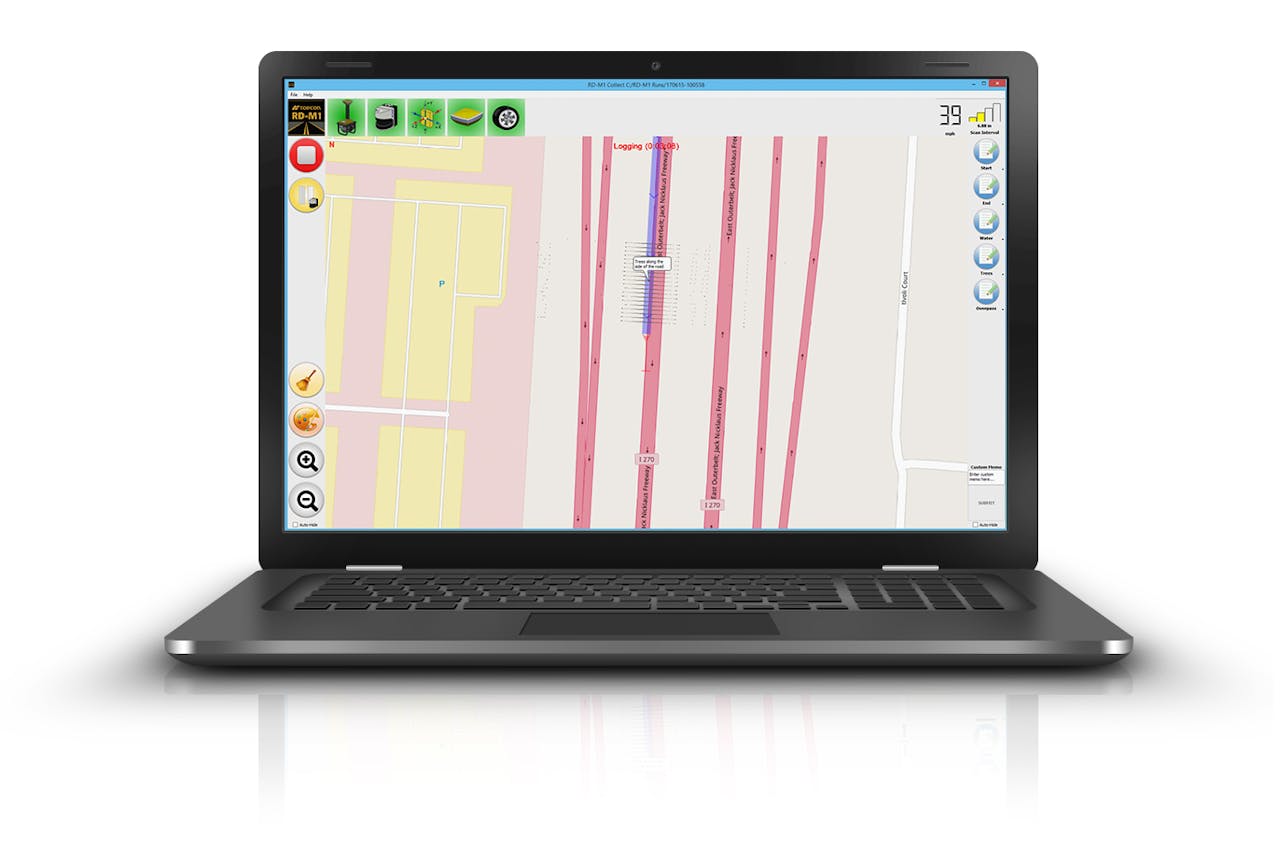 Topcon has released an upgrade to its SmoothRide road-mapping system to simplify setup and automatically detect the position of the wheel sensor during data collection.
SmoothRide, released last year to allow mapping of road surfaces at highway speeds from a vehicle mount, is designed to replace typical road surveying equipment and eliminate the need for road closures. The information can be used for machine control of pavers and milling machines.
The upgrade, called RD-M1 Collect 2.0, includes a new interface status bar that indicates the optimum speed for collecting road information for each project.
The update also features easy creation of message balloons on the map while collecting data. This enables operators to see noted site conditions.
The Manage Runs feature allows operation without opening Windows Explorer. Topcon added larger buttons to make it easier to use on tablets and laptops with touchscreens. And data can be transferred to a USB drive and deleted from the hard drive.
The upgraded system includes "Plan Route," in which kml files of predetermined routes can be imported. This allows the operator to see the map without an internet connection while collecting data.