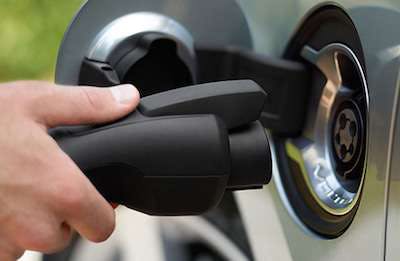 The governors of seven Western states have signed an agreement to create a plan for electric vehicles traveling major highways through their states.
"With more than 20,000 electric vehicles and plug-in hybrids already on the roads in Western states, the electrification of these major corridors is expected to reduce range anxiety and drive further adoption of EVs, while transforming the market to allow smaller communities to plug into the regional system," according to a news release from the Colorado governor's office.
The REV West Plan involves Colorado, Idaho, Montana, Nevada, New Mexico, Utah and Wyoming, whose governors signed a memorandum of understanding at the Energy Innovation Summit hosted by the National Governors Association.
The plan spans more than 5,000 miles of highway across east-west Interstates 10, 40, 70, 76, 80, 84, 86, 90 and 94, and north-south Interstates 15 and 25, the release says.
"This framework is another example of the innovation and bipartisan collaboration happening around energy here in the West," said Colorado Governor John Hickenlooper. "Through this collaboration, we will drive economic growth and promote our outdoor recreation opportunities across our states. Our residents and the millions of visitors to our states will be able to drive electric vehicles from Denver to Las Vegas, from Santa Fe to Helena."