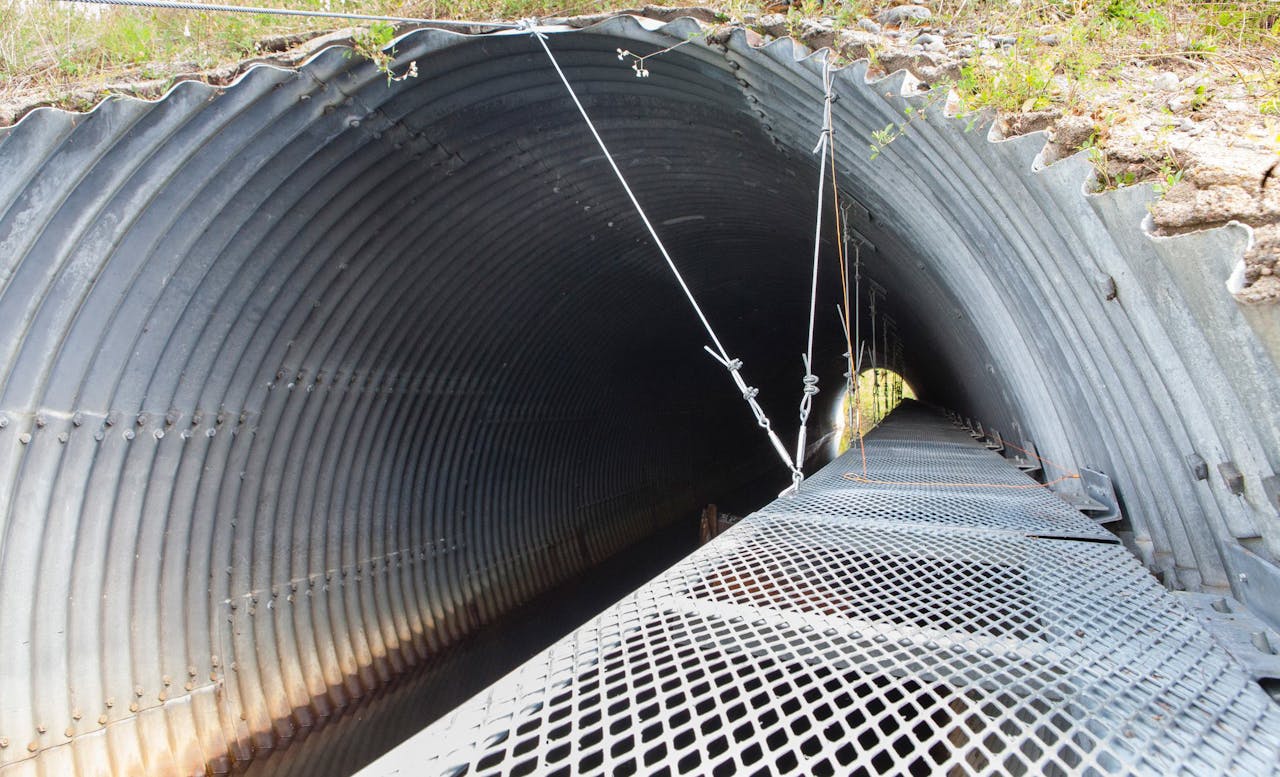 The New York State Department of Transportation and The Nature Conservancy have installed a novel and less costly way to help animals cross a dangerous road.
The two agencies teamed up to create a "critter shelf," a 2-foot-wide steel platform that extends the length of a culvert under State Route 12. Instead of crossing the road, it is hoped wildlife will take to the 138-foot-long shelf for safe crossings under the road and also safely above water in the culvert which averages about 3 feet deep.
The shelf was installed this summer in a culvert under on the highway south of Boonville in the Black River Valley. It cost $28,375.
The shelf is currently in a test phase at the site within the 650,000-acre Black River Valley between the forests of the Adirondacks and the Tug Hill. The Nature Conservancy has been using trail cameras activated by motion and heat to monitor wildlife activity at this site for more than a year prior to the shelf installation. The cameras will stay in place for at least a year to help assess the effectiveness of the new walkway, the NYSDOT says.
"In this area, the critter shelf is a low-cost alternative to the massive wildlife overpasses like you see in the Canadian Rockies for elk and other mammals," says Alissa Rafferty, wildlife connectivity project manager with The Nature Conservancy's Adirondack Chapter. "If it works well here, it could be used in other parts of the Northeast."
The shelf was shipped to New York from Montana, where that state's transportation department has found success using the technology. The design, trademarked and patented as CritterCrossing, was developed and tested in Montana by transportation experts, a wildlife biologist and a steel manufacturer, the DOT says.