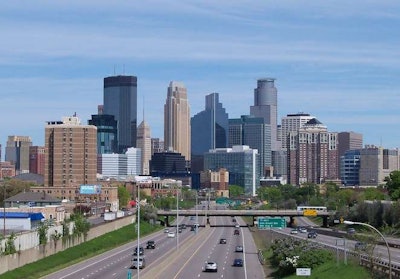 Drivers on Interstate 35 West in Minnesota can expect major delays over the next four years as the highway gets a $240 million overhaul – and that includes Vikings and Twins fans heading to their respective teams' games this weekend.
The project will extend from downtown Minneapolis to Crosstown and involve adding MnPASS express lanes, reconstruction and improvements of bridges over the freeway, new exit ramps to the Lake Street business district and a new transit hub at Lake Street, according to the Minnesota Department of Transportation.
The project also involves demolishing and replacing the Franklin Avenue Bridge over I-35W. The bridge is now closed and will be so until next summer, the MnDOT says.
For updated road closures due to the project, go to MnDOT's I-35W project page to sign up for email alerts.