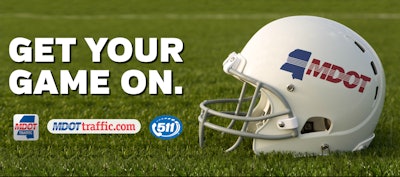 If you're driving to see your favorite Mississippi college football team and want to check traffic conditions, the state's department of transportation says it's now got you covered.
Before hitting the road, travelers can log onto MDOTtraffic.com for a free account that gives traffic alerts based on the routes you travel most often.
These alerts are sent via email or text informing drivers about current road conditions, construction zones, weather alerts and other issues that can affect your drive.
MDOT also offers similar information on its traffic app, "Mississippi 511," available for download on Android and iOS devices.