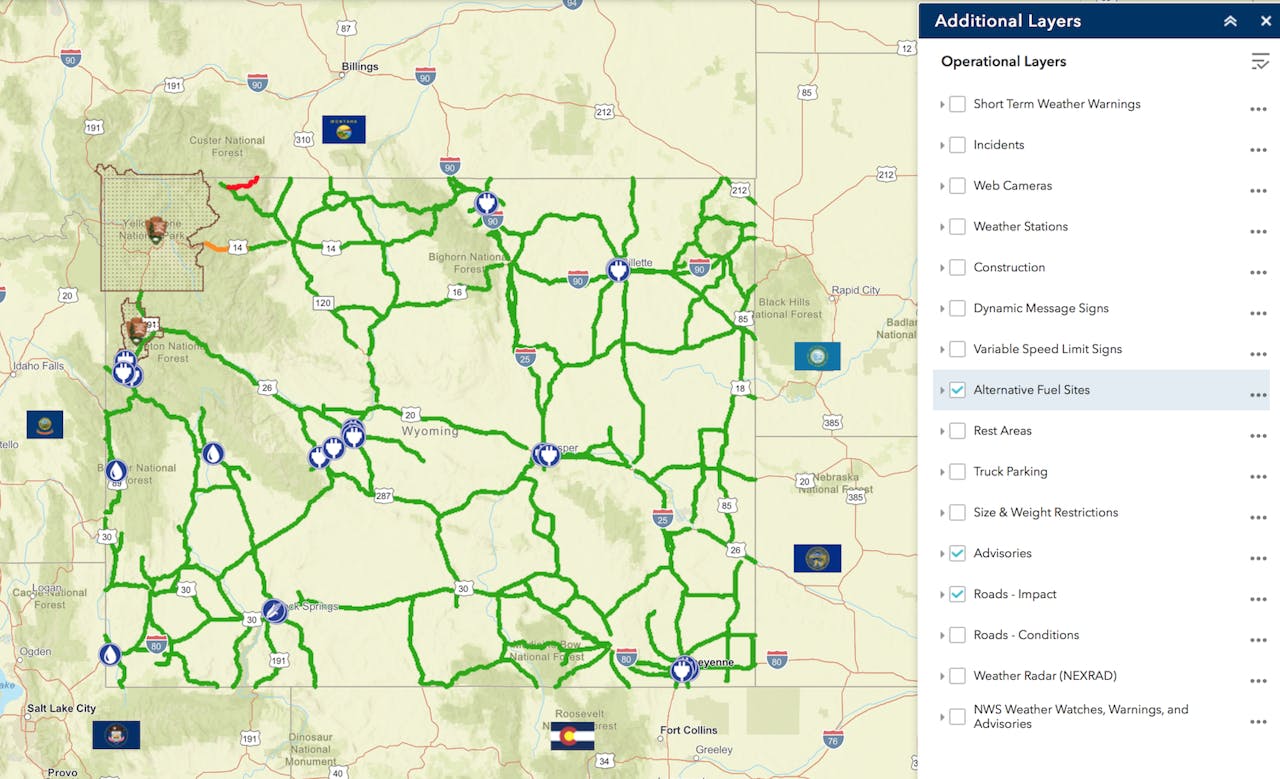 The state of Wyoming has made finding fuel stations for electric and other alternative vehicles a little easier.
The Wyoming Department of Transportation has added a new feature to its 511 map that shows the state's 30 or so alternative fuel sites.
"The new layer option on our 511 travel information map will help alternative fuel drivers plan their trips in Wyoming," says Vince Garcia, ITS/GIS program manager. "This is a vital service that WYDOT is providing to travelers now that more people are driving alternative fuel vehicles."
The sites listed on the interactive map include stations for electric charging, compressed natural gas, E-85 ethanol blend and biodiesel and can be found along interstates, secondary highways and in cities, the WYDOT says.
Drivers who click on a fuel site on the map will see the site's address. They can also update information about the location and provide new sites.
The state's 511 map is similar to other states' interactive maps in that it also provides road and travel conditions. The state has also recently added real-time weather radar and weather watches, warnings and advisories. The map provides web cameras of certain roadways and locations of rest areas.