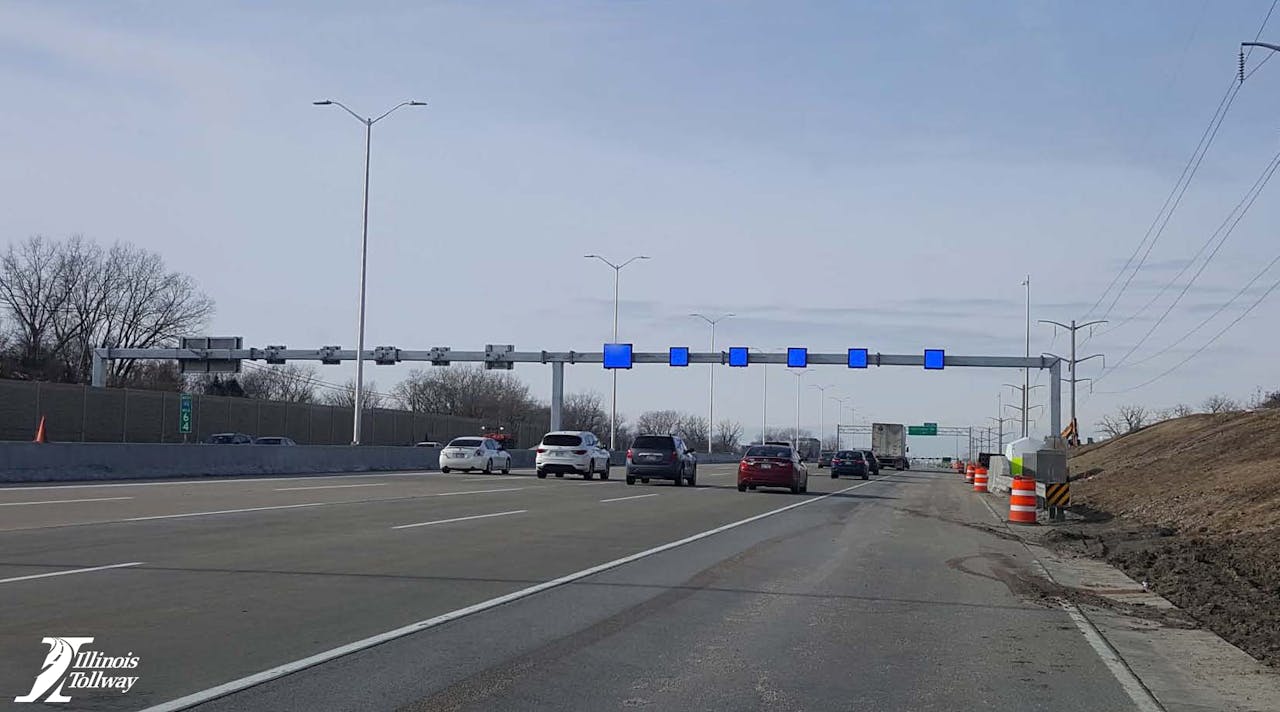 Drivers on a 16-mile stretch of Interstate 90 in the Chicago area will now be able to receive real-time traffic and safety information, with the completion of the Jane Addams Memorial Tollway Smart Road.
The Illinois Tollway and Pace bus transit system activated the new smart road September 5 between Barrington Road and the Kennedy Expressway, linking Chicago Rockford and O'Hare airports. Every half mile, signs above the road will post travel times, traffic incident information, lane closures and changes to traffic patterns.
The signs will alert drivers up to a mile ahead of an incident, the Tollway says. Information collected along the smart road is also shared with navigation apps.
The corridor also has cameras along the road to improve emergency response, and weather stations report real-time conditions. Pace public transit buses can travel inside shoulders – a Flex Lane – on the corridor to avoid traffic jams. The Tollway Operations Center will manage the road 24/7.
The corridor gets about 1 million drivers a day. The new Smart Road is part of a $2.5 billion rebuilding and widening of the Addams tollway.