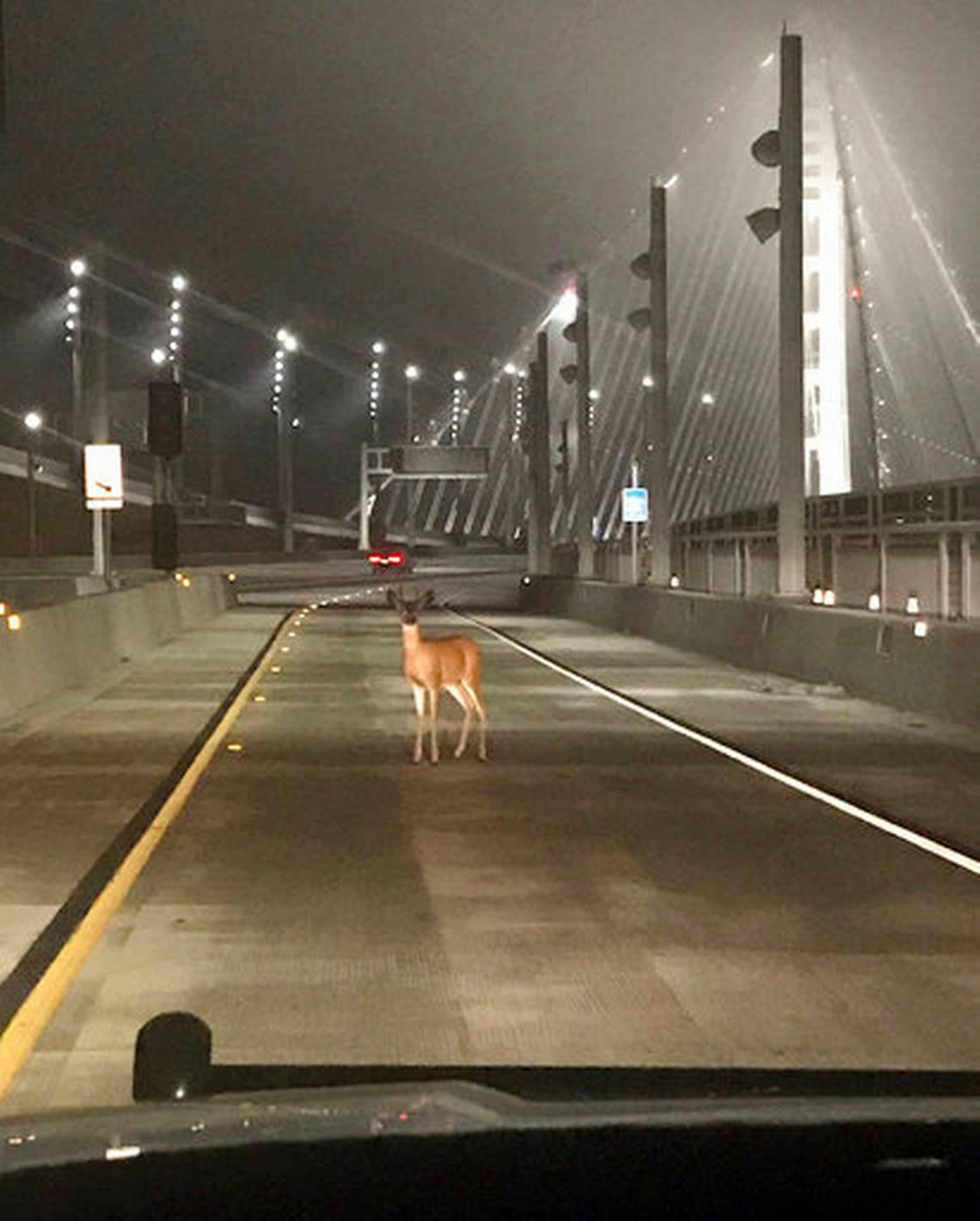 California Highway Patrol (CHP) officers reported stopping a young deer on the San Francisco-Oakland Bay Bridge "for toll evasion" early Tuesday morning, August 29, 2017, according to The Sacramento Bee.
Luckily, the deer escaped a ticket.
Two CHP officers who were on patrol on the bridge that morning said the deer came out of the woods on Treasure Island and stepped in front of their patrol car.
The officers said the deer froze and stared at them for a few minutes, allowing them enough time to take a photograph of the deer before she headed back into the woods.