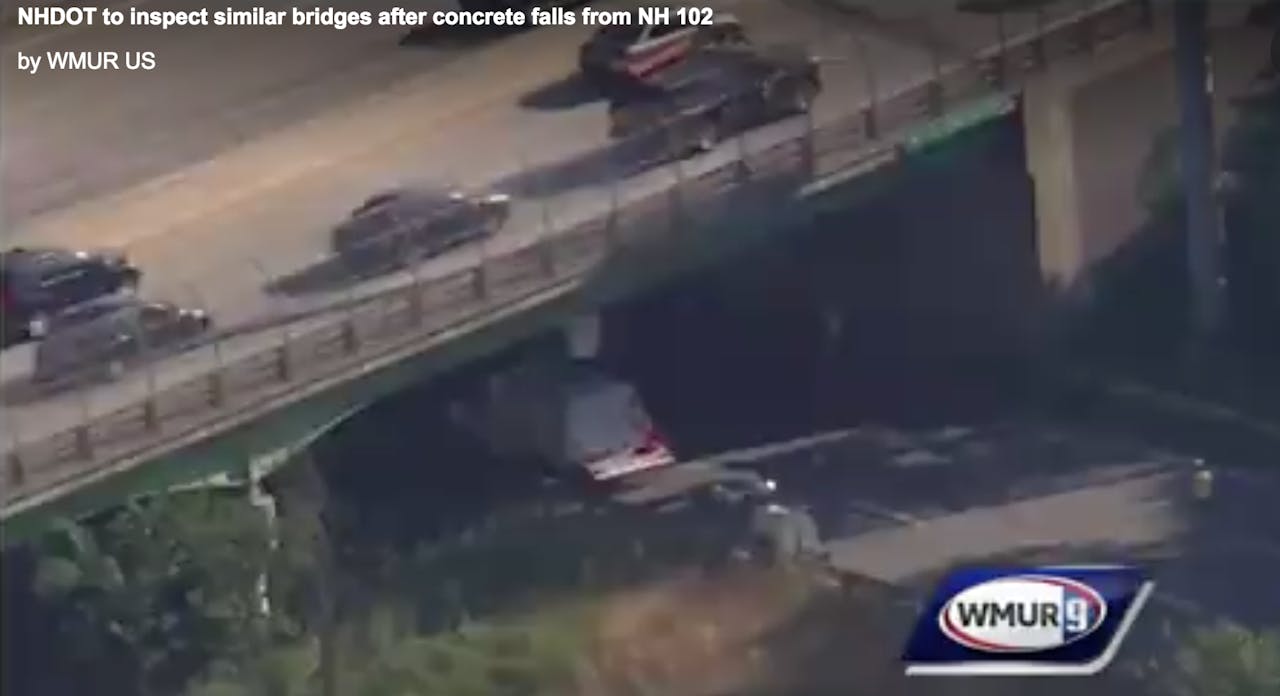 Interstate 93 South was closed to traffic at approximately 1:40 p.m. Monday after concrete fell from a bridge over the highway in Londonderry, N.H., WMUR 9 reports. Officials said a piece of concrete fell from the NH Route 102 bridge and smashed into pieces on the highway.
New Hampshire State Police reported that one vehicle sustained hood damage, but no one was hurt. After the debris was cleaned up, inspectors looked at the belly of the bridge and found that it was still safe. Officials said the piece of concrete that fell was merely cosmetic and not a structural component of the bridge. The bridge, which was built in 1962, is already scheduled to be replaced by a new bridge in 2018.
"This is not a structural component of the bridge — more of a cosmetic piece underneath the bridge near a beam," New Hampshire Department of Transportation (NHDOT) spokesman Bill Boynton told the news agency. "There were many bridges of that era that had similar type construction, so we're taking a closer look at those bridges across the state."
Protective shielding was placed under the bridge to prevent any debris from falling onto the highway, and it was reopened to traffic. Inspectors also looked at the northbound side, and said the bridge is safe to drive on and under.