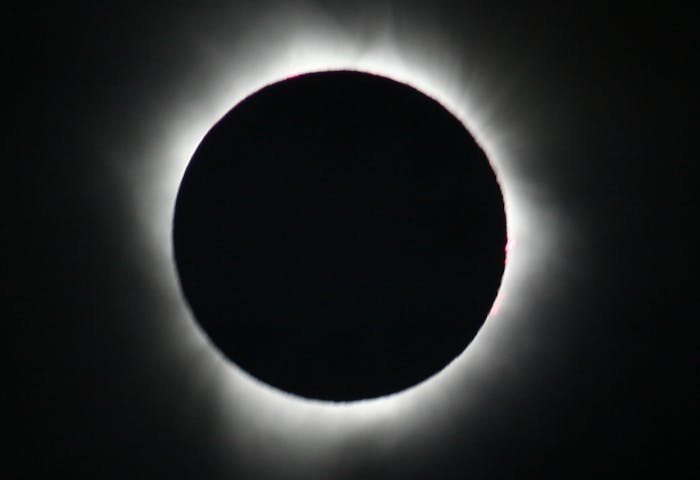 State departments of transportation, along with the Federal Highway Administration (FHWA) have been preparing for weeks for the traffic challenges that could present themselves during the total solar eclipse that will span the country Aug. 21.
About two-thirds of the country will be within one day's drive of the path of the total eclipse, FHWA says. The 70-mile-wide path will pass across Oregon, Idaho, Montana, Wyoming, Nebraska, Iowa, Kansas, Missouri, Illinois, Kentucky, Tennessee, North Carolina, Georgia and South Carolina.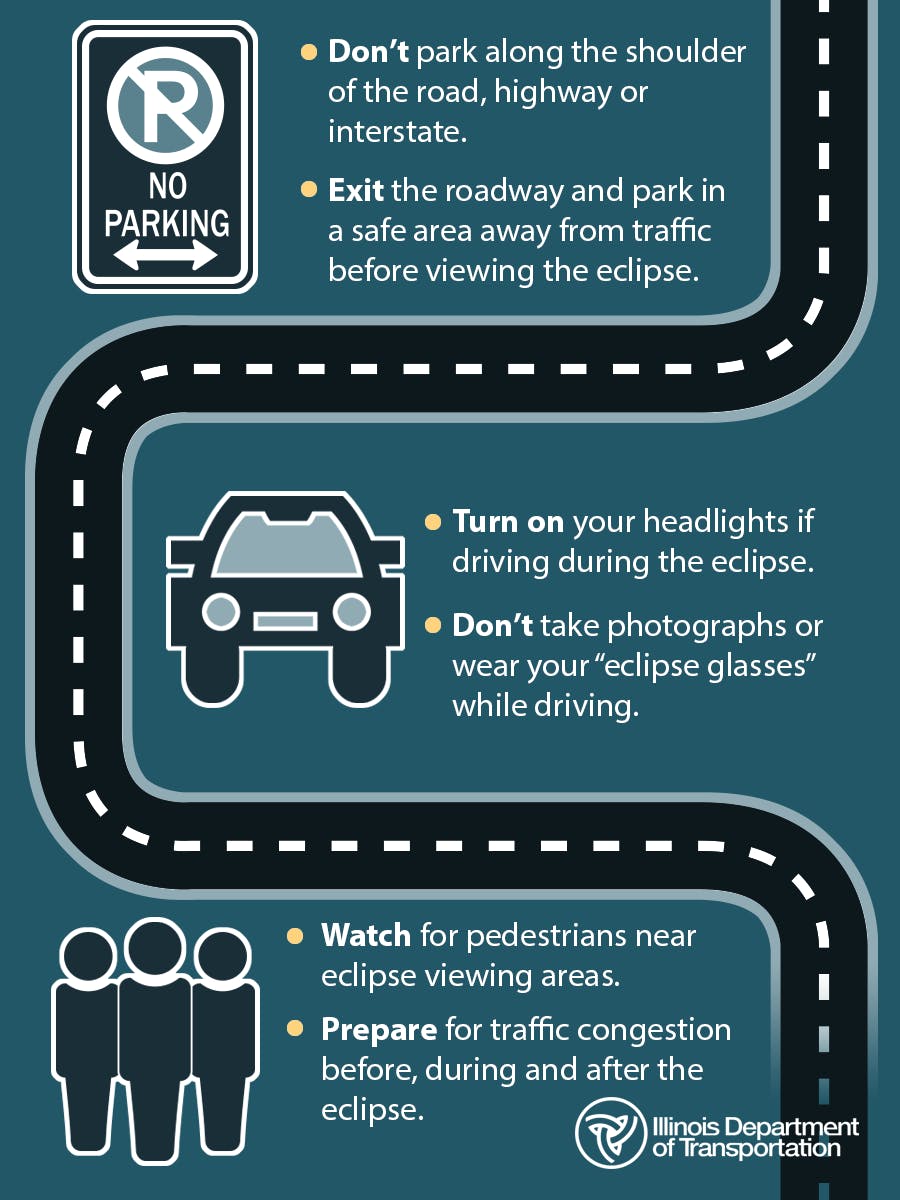 Many states, including Oregon, Colorado and Nebraska, are not allowing oversized loads on certain portions of the state's highways and interstates, with many of these restrictions beginning today and extending through Aug. 22. Illinois and Tennessee are eliminating most of its construction lane closures during weekend and through Aug. 22.
The bulk of the concern for these agencies is in traffic disruption and potential safety hazards from motorists parking on the shoulders of highways and interstates during the eclipse. General guidelines for motorists include
Don't stop along the interstate or park on the shoulder during the event.
Exit the highway to a safe location to view and/or photograph the eclipse.
Don't take photographs while driving!
Don't try to wear opaque eclipse glasses while operating a vehicle.
Turn your headlights on — do not rely on your automatic headlights when the eclipse blocks out the sun.
Watch out for pedestrians along smaller roads. People may be randomly parking and walking alongside the roadside in the hours around the eclipse to get the best view.
Prepare for extra congestion, especially on the interstates in the eclipse's path, on the day before, day of, and day after the eclipse.
Oregon DOT has been promoting safety notices for weeks, as it will be the first state where the total solar eclipse can be viewed in the country. It has updated its traffic and road conditions website TripCheck to allow motorists all over the state to monitor traffic speeds. It also is bringing in National Guard engineers to help with traffic in the Madras area.
"As Nebraska is a prime viewing location, we all anticipate large crowds, which may cause heavy traffic on Nebraska interstates and highways the day of the solar eclipse. As many local communities have planned weekend events, large crowds may be possible over the weekend leading up to the actual day of the eclipse," says Nebraska Department of Transportation Director Kyle Schneweis. "
"We anticipate large crowds with possible heavy congestion on the interstates and major highways the weekend leading up to the event, during the event, and the day after," says Missouri Department of Transportation Chief Engineer Ed Hassinger. "If you are traveling for the event, leave early, stay put as long as possible and plan to stay after the end of the eclipse to avoid the peak traffic."
Online eclipse resources for FHWA several of the states are listed below: