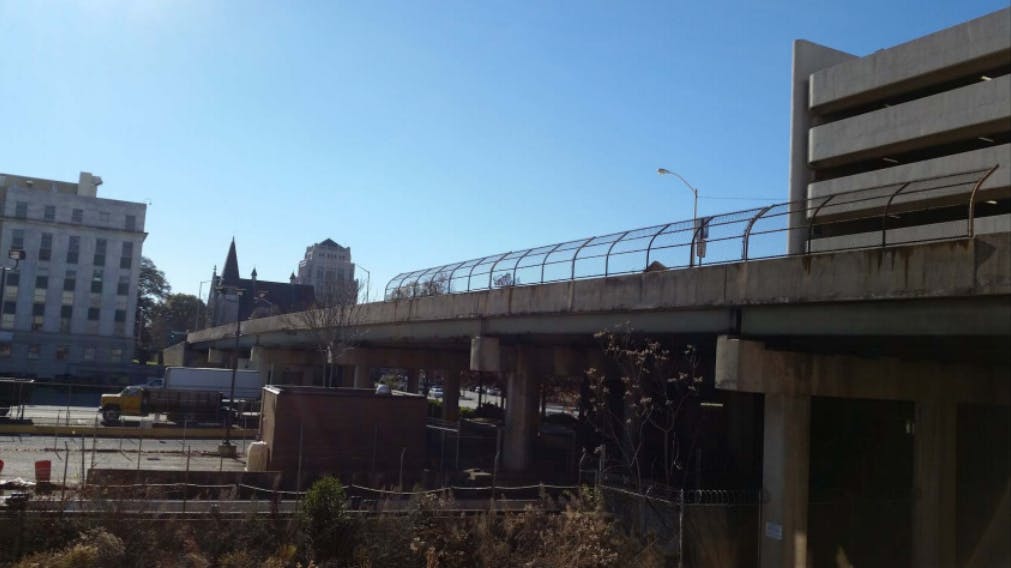 The Georgia Department of Transportation (GDOT) has selected the team of C.W. Matthews Contracting and Michael Baker International to replace Atlanta's 110-year-old Courtland Street Bridge.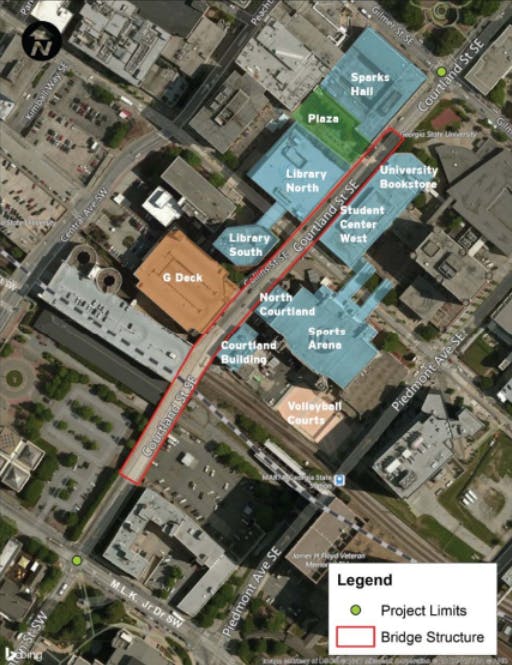 The project, valued at $21 million and funded in part by Georgia's Transportation Funding Act of 2015, will replace the structure between Martin Luther King Jr. Drive and Gilmer Street near Georgia State University and the state capitol building.
GDOT says construction is set to begin in early 2018, with the C.W. Matthews team expecting the project to take 14 months to complete. The department says it expects the bridge will be closed completely between May and November 2018.
The agency says it used a "best value" approach for procurement for the project, which incentivized "competition to provide the highest quality construction within a compressed timeframe and for the least cost." The C.W. Matthews plan, GDOT reports, offers shorter closure periods, few parking impacts on the university, strong pedestrian access and safety plans and "extensive stakeholder involvement."
"We were looking for the best bid, not simply the lowest bid," says GDOT Public Private Partnership Director K. Joe Carpenter. "In addition to offering exceptional construction services, the selected proposal presents the best plan to minimize impacts to the traveling public and to the downtown community."
C.W. Matthews was the contractor responsible for the rapid reconstruction of the collapsed I-85 bridges over Piedmont Avenue earlier this year.