Washington, D.C., District Department of Transportation (DDOT) Director Leif Dormsjo has announced he will resign from his position on Aug. 11, according to a report by The Washington Post.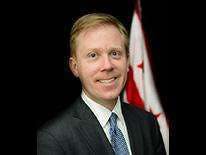 Dormsjo joined DDOT as director in January 2015, with responsibility over 900 employees and a budget of more than $500 million. In his role he also serves on the Washington Metropolitan Area Transit Authority board of directors and the board of the Union Station Redevelopment Corporation.
He is credited with launching the first streetcar line in D.C. in 50 years, leading the Vision Zero safety initiative and implementing the TranStat performance reporting and process improvements program that applied data-driven performance measures.
Prior to DDOT, Dormsjo served as Maryland Department of Transportation deputy secretary. He leaves DDOT to work on infrastructure asset management at engineering firm Louis Berger, according to The Washington Post report.