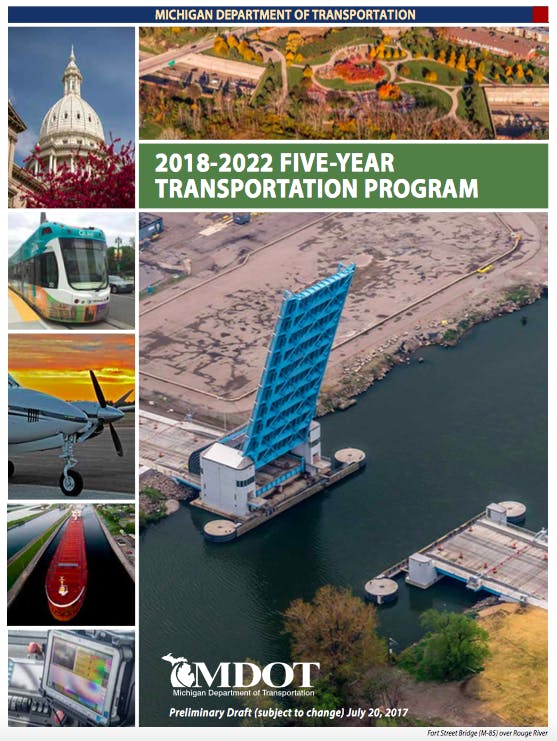 The Michigan Department of Transportation (MDOT) is seeking public comment on the draft of its five-year transportation program for fiscal years 2018-2022.
The plan calls for total investment across the five years of $11 billion, with the majority, $8.2 billion, being for the Highway Program. Programs for bus, rail and marine/port would be $2.3 billion, and $488 million would be invested in the aviation program.
Funding for the repair and rebuilding of roads total $4.5 billion over the period, with bridges having $965 million dedicated. Routine maintenance would receive $1.6 billion, with the remainder of the Highway Program funds going to safety and system operations, transportation alternatives, roadside facilities, workforce development and non-federal funded programs.
The plan is available for viewing here.
MDOT first presented the draft plan to the Michigan State Transportation Commission July 20. Public comments can be submitted through Aug. 25 on the online form on MDOT's website here, or via email sent to mdot-five-year-program@michigan.gov. The transportation commission is expected to give final approval on Sept. 21.