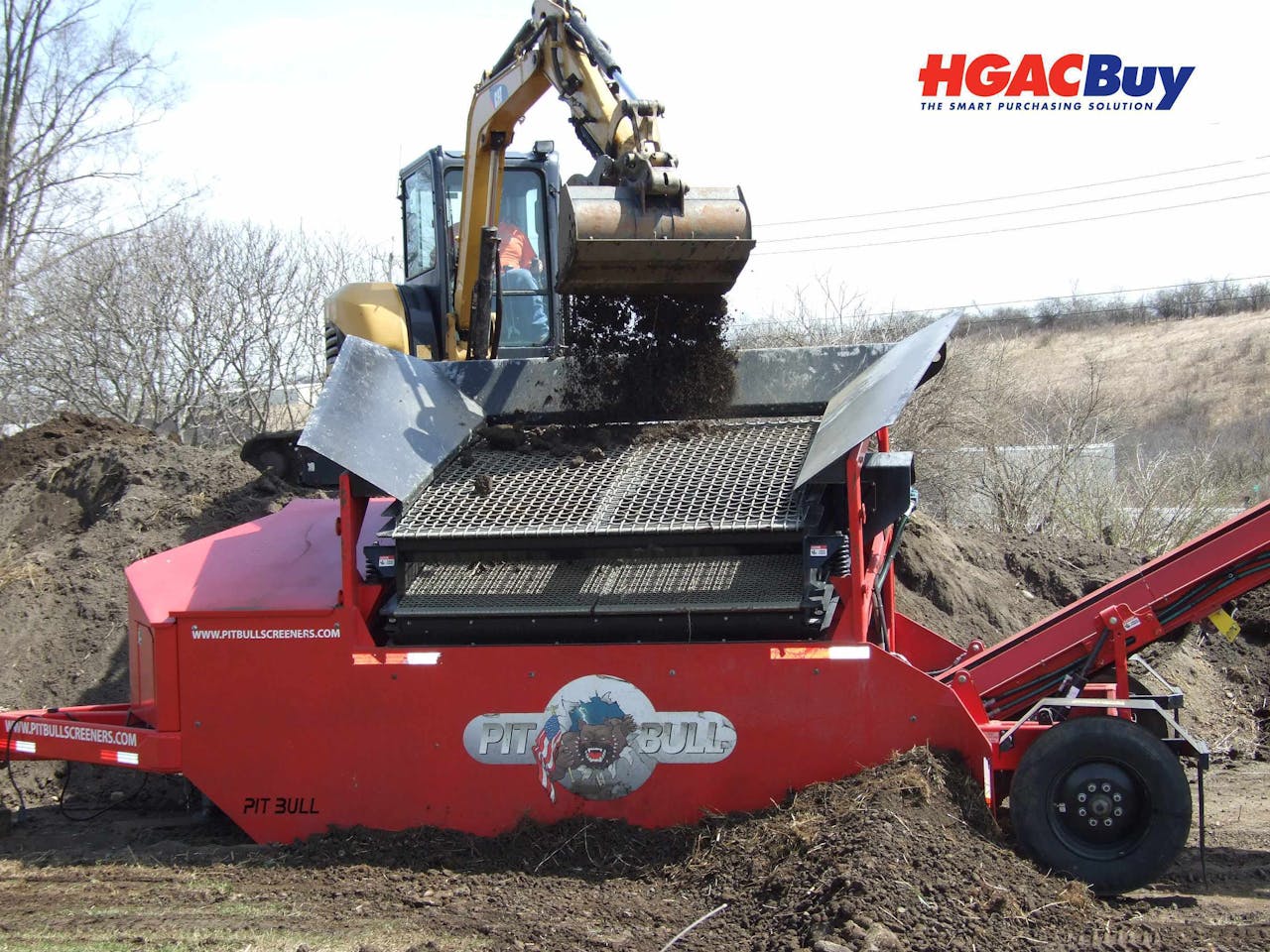 In June 2017, Lake Erie Portable Screeners simplified the buying process for its government and nonprofit customers in the continental United States by joining the HGACBuy Cooperative Purchasing Program that makes the governmental procurement process faster and more efficient.
This will help expedite the procurement process, saving money and time, for customers who have joined or plan to join the program—departments of transportation, townships, municipalities, city governments, schools, and park departments. The program will give them access to volume purchasing and discounts, absorb the costs associated with publishing legal notices, and write technical specifications for members, eliminating the need to hire consultants.
It satisfies all the requirements for competitive bids and proposals. All of the company's products are available through the program, including all versions of the Pitbull 2300 screening plant, as well as the new Pitbull 2300B box screener and static grizzly screen.
"We serve a number of customers in the government sector, and they were seeking to streamline their buying process," said Stuart Foradora, Lake Erie Portable Screeners factory representative, in a press release. "By joining HGACBuy, which cuts through the red tape for government agencies, we offer our customers the ability to secure our product without committing time or budget to a lengthy bid process."
The HGACBuy program is available through the Houston-Galveston Area Council, or H-GAC, which operates under the laws of the State of Texas. The H-GAC Board awards all contracts for products and services, which can then be made available to local governments nationwide through HGACBuy. Local governments can join the program for free by visiting HGACBuy.com.
After logging in, search for Lake Erie Portable Screeners using its product code — 83A; or select "Public Works Equipment," then "Earth Moving & Construction Equipment," and enter Lake Erie's contract number — EM06-17.