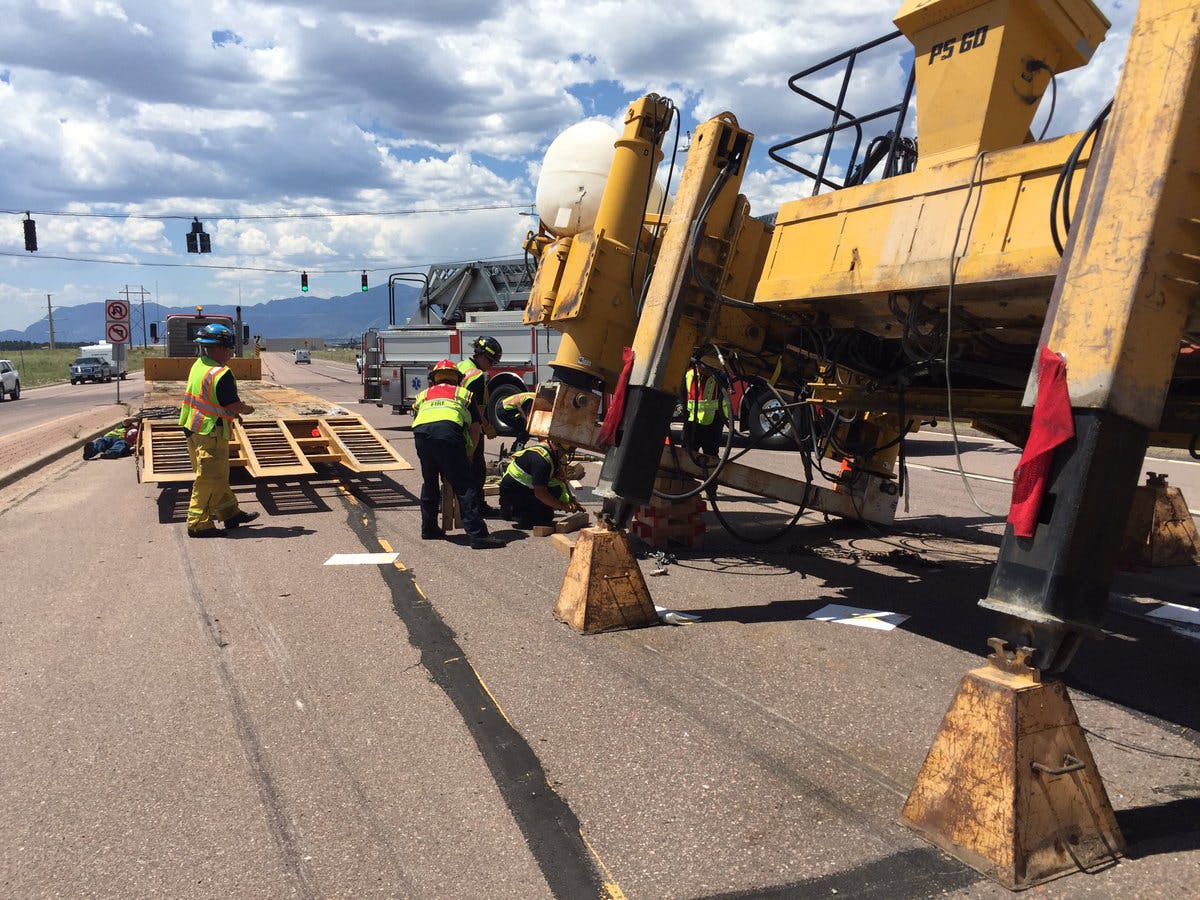 A 45,000-pound paving machine slid off its trailer June 21, closing down southbound Highway 83 north of Colorado Springs for three hours, KOAA News 5 reports.
The paving machine was being transported by a semi-truck, but it wasn't properly secured, causing it to slide off of the trailer and into the southbound lanes.
The Colorado Springs Fire Department blocked traffic on the highway while crews removed the paving machine from the highway using heavy equipment. Luckily, no one was injured. The driver of the truck was cited for operating a vehicle with an insecure load.