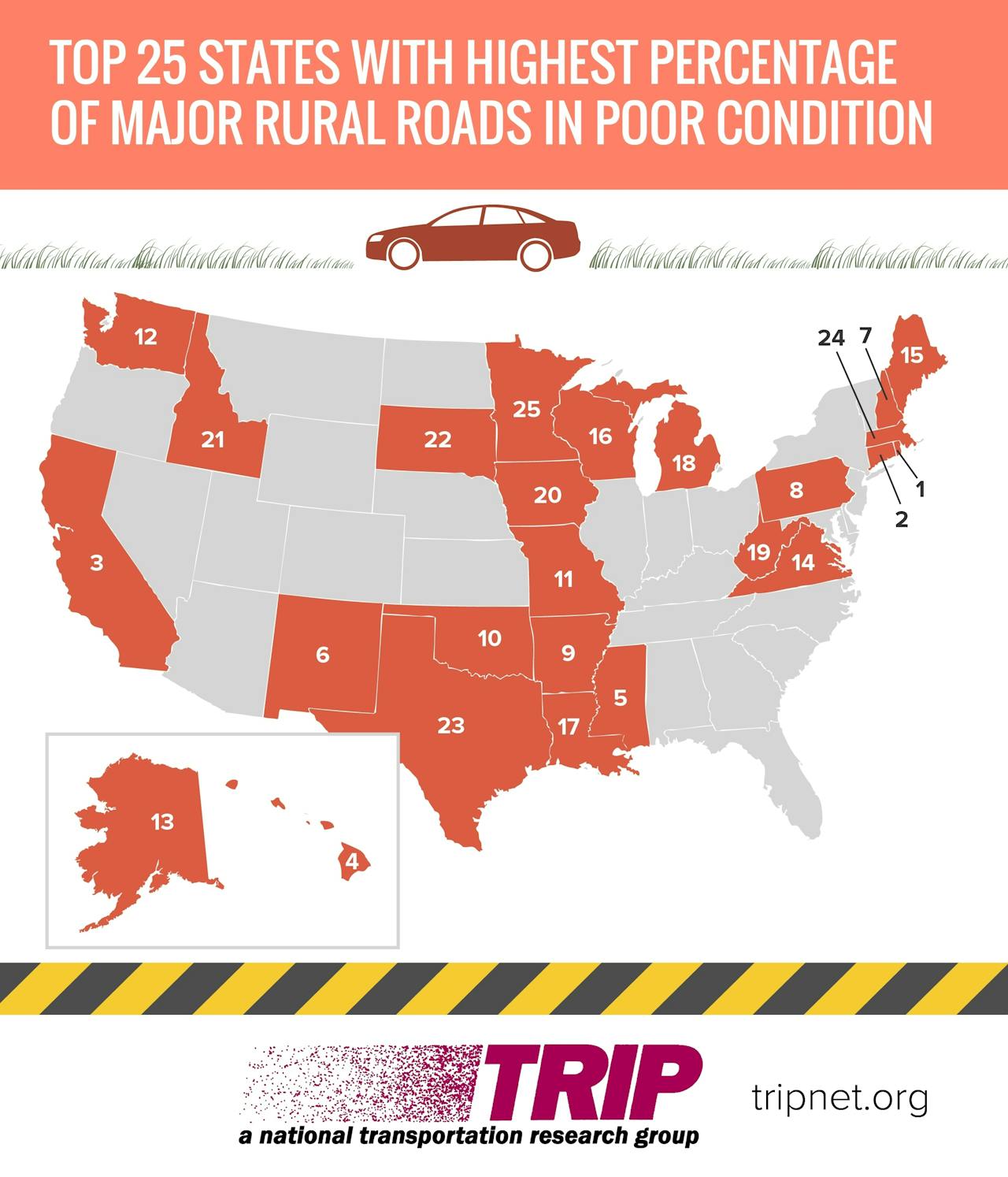 The U.S. rural transportation system has "significant deficiencies" and is in need of repairs and modernization, according to The Road Improvement Program's (TRIP) most recent report.
"Rural Connections: Challenges and Opportunities in America's Heartland," finds 15 percent of the rural roads in the country are rated in poor condition, with 21 percent in mediocre condition, 16 percent in fair condition and 48 percent in good condition. TRIP says 10 percent of the rural bridges are structural deficient.
The organization also shows in its report traffic crashes and fatalities on rural non-Interstate roads are 2.5 times higher than on all other roads, with these roads experiencing 2.18 traffic fatalities for every 100 million vehicle miles of travel. All other roads see 0.83 deaths per 100 million.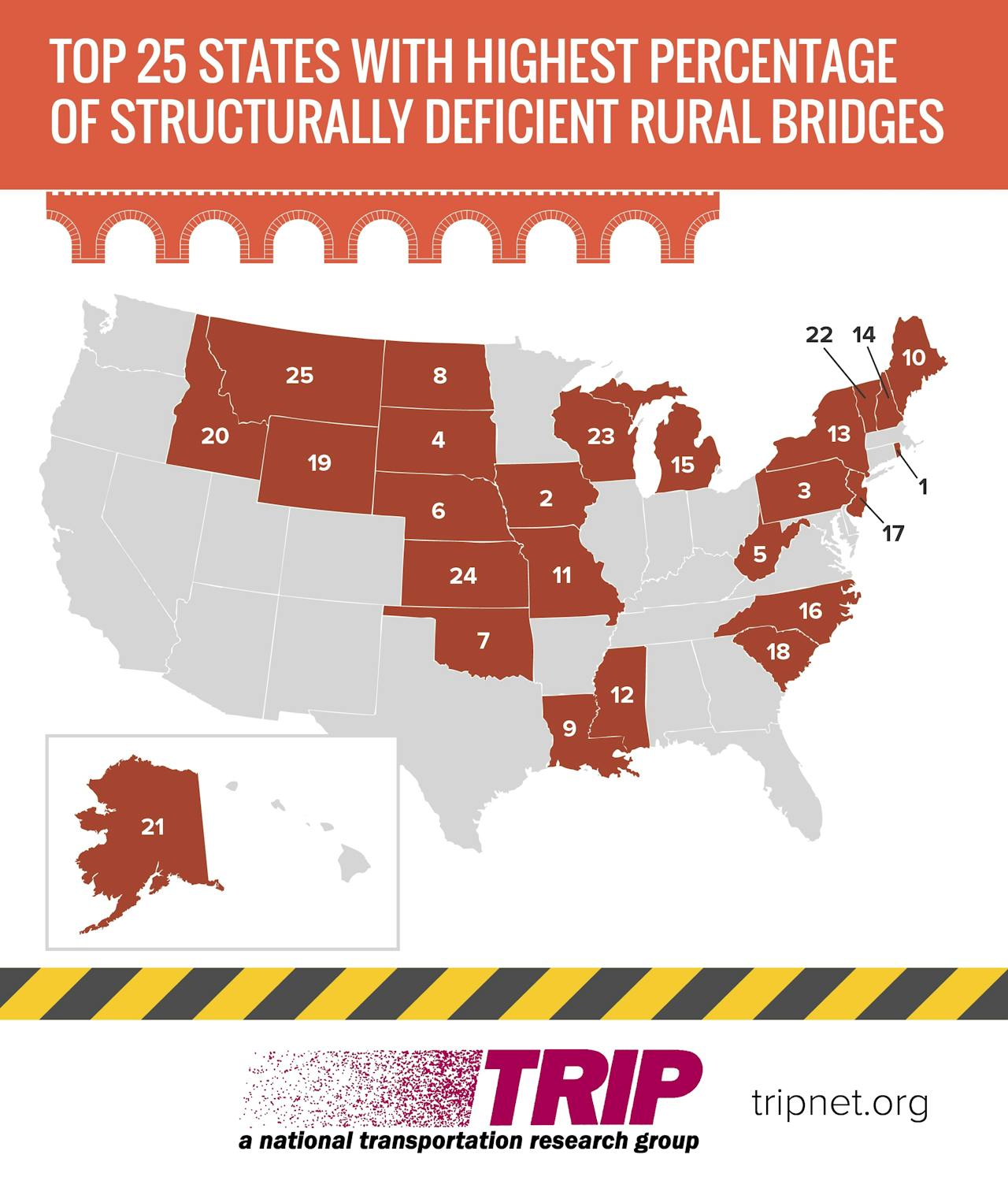 "Rural roads are far too often overlooked. With fatality rates rising, repairing and maintaining the nation's roads must be a top priority for legislators," says Kathleen Bower, AAA senior vice president of public affairs and international relations. "By investing in improvements for today and tomorrow, we can deliver safer experiences for motorists and save tens of thousands of lives."
Zippy Duval, president of the American Farm Bureau Federation says farmers and ranchers depend on rural, roads, highways and bridges to move their products to market, and delays and costs cut into their profits and competitiveness.
"Securing the appropriate resources at the local, state and federal levels will allow for the improvements needed to provide a rural transportation system that will keep goods moving and foster economic growth," he says.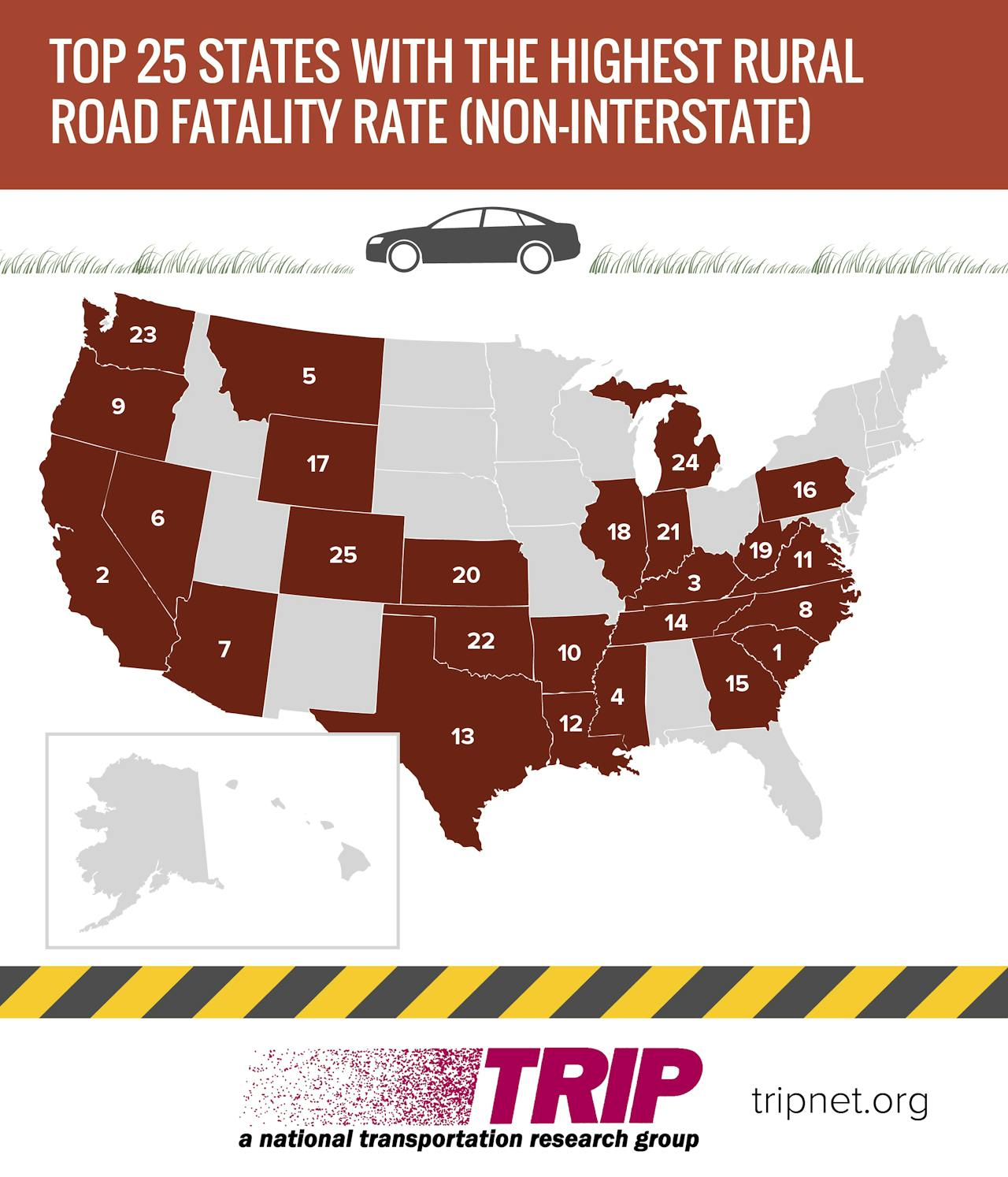 "It's time for our elected leaders to act," says Robert B. Crain, senior VP & general manager, North and South America, AGCO Corporation. "Investing in our rural roads will improve safety and efficiency on roadways that are vital to agricultural commerce. That is a top priority for our nation's 3.2 million farmers, and the 320,000 Americans whose jobs are supported by the manufacturing of farm equipment."
TRIP periodically releases state and national reports such as this one to highlight the need for additional investments for transportation infrastructure at the local, state and national levels. These reports are available at tripnet.org.