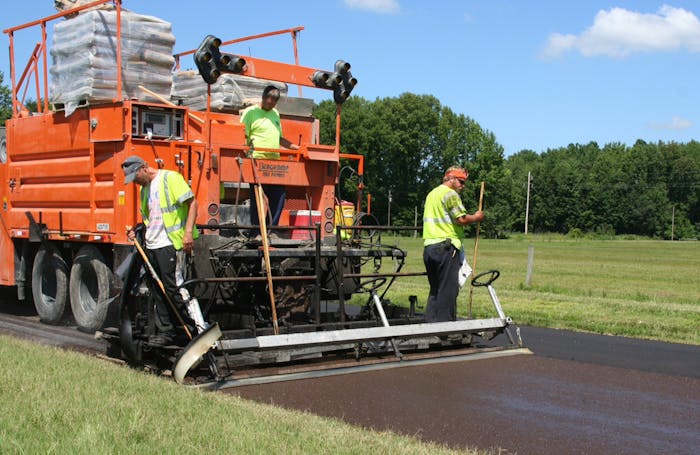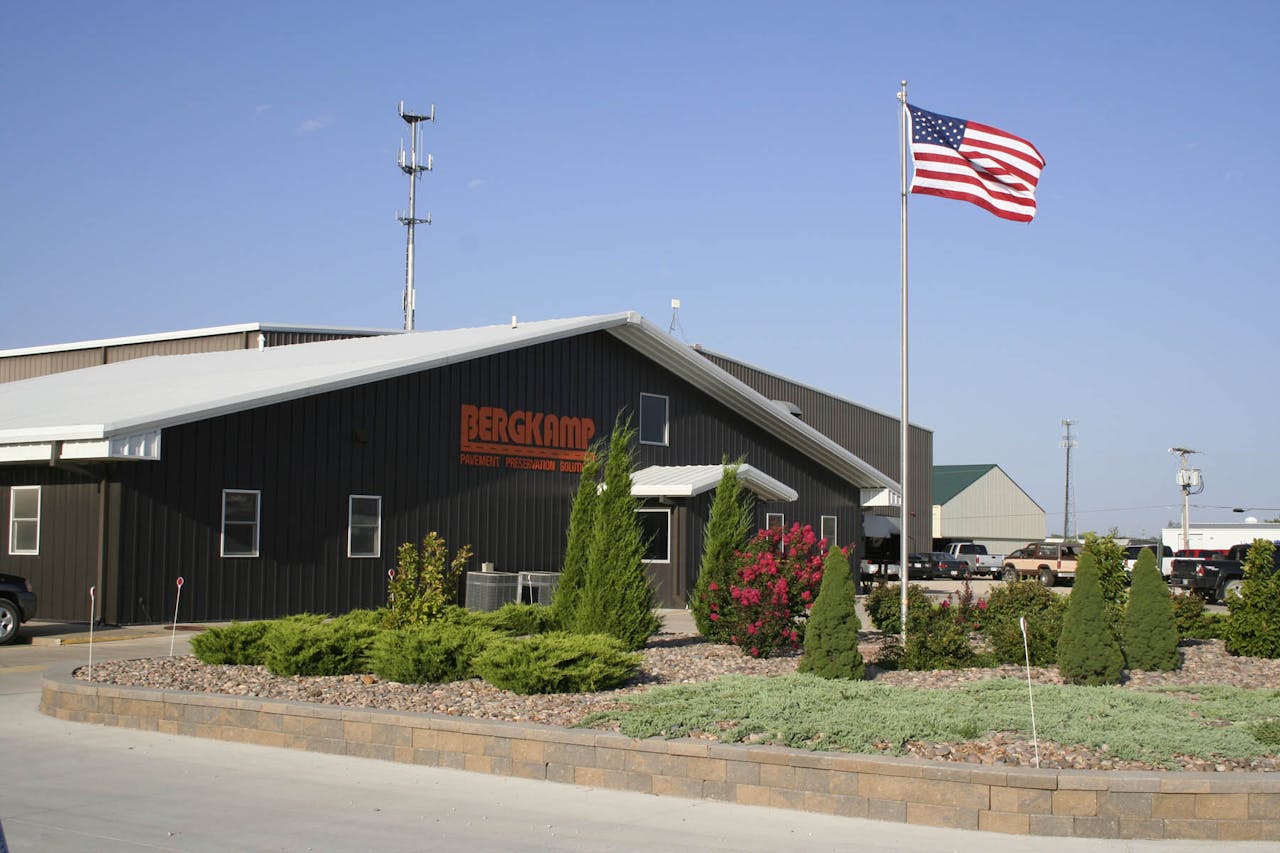 Pavement preservation equipment manufacturer Bergkamp Incorporated, based in Salina, Kansas, is celebrating 40 years in business this year.
The company was started by Melvin and Marjorie Bergkamp in 1977 and originally offered metal fabrication in Salina, Wichita and Kansas City. Three years later the company began making pavement preservation equipment when Melvin Berkamp was asked to design and build a continuous paver for microsurfacing.
Bergkamp offers two different models of truck-mounted pavers—the M2 and M3 series—as well as mobile support units and spreader boxes. In addition to its pavers, Bergkamp manufactures pothole patching equipment, including the FP5 All-In-One Flameless Pothole Patcher and the SP5 Spray Injection Patcher.
Last year, the company created Bergkamp Bituminous Solutions through a partnership with Denmark-based DenimoTech A/S to market, sell and support products internationally.
Also in 2016, the Wichita Business Journal awarded Bergkamp with Manufacturing and Wholesale Distributor Awards for Exporting and Green Initiatives.
"The company's commitment to public and industry education includes its participation over the past year with personnel presenting at workshops and webinars during the International Slurry Surfacing Association' (ISSA) Workshop, the American Public Works Association's (APWA) Annual Congress, and International Road Federation's (IRF) Annual Conference," Bergkamp says. "Bergkamp personnel have also presented webinars for the Virginia Education Center for Asphalt Technology at Germanna Community College in Culpeper, Virginia. The company provides several classes at the plant each year, covering operation and maintenance of its own equipment, and provides online parts ordering with 24/7 Service Assistance through its BEST System."