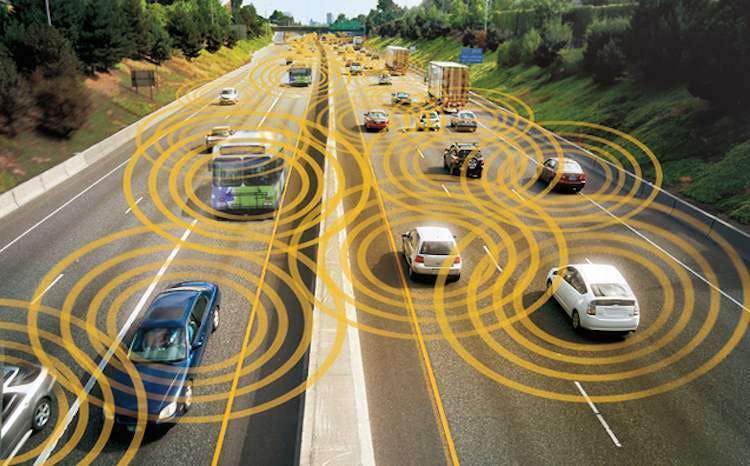 General Motors Research & Development, the Michigan Department of Transportation (MDOT) and the Macomb County Department of Roads have recently conducted demonstrations in the county near GM's Warren Technical Center in developing vehicle-to-infrastructure (V2I) at two intersections.
During the demo on Mound Road, the GM vehicles were able to receive data from the traffic controllers on signal phasing and timing.
"Once again, Michigan is able to show the rest of the country what the hub of mobility innovation looks like," says State Transportation Director Kirk T. Steudle. "We continue to create and develop cutting edge ideas that make the connected infrastructure of tomorrow a reality today."
MDOT reports the traffic signals were able to send real-time data to the vehicles that could alert the driver of a potential red light violation. "It's this type of connected technology that holds promise of drastically reducing crashes that result in death or serious injury, especially at busy intersections," the agency says.
"It is critical that we partner with government agencies like MDOT to explore and validate V2I communication," says GM Executive Director of Research & Development Gary Smyth. "Only through collaboration will we be able bring an advanced technology like this to market in the future."