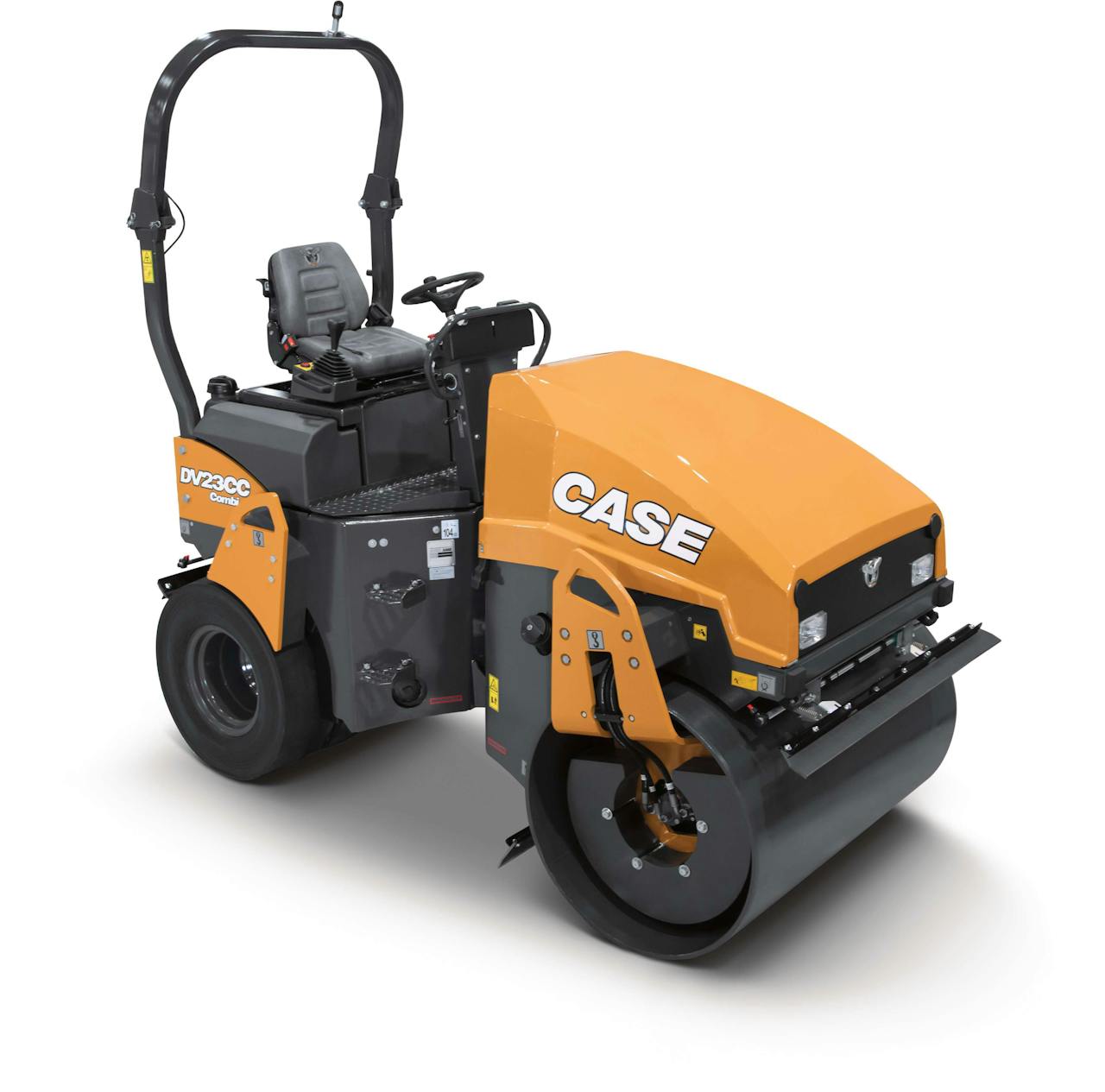 Case CE has introduced two new combination vibratory finish rollers built on a small frame and designed to provide high maneuverability and visibility while using the same control features found on larger counterparts.
The company says the machines are intended for work on walkways, residential driveways, bike paths, tennis courts, small parking lots and other small- and mid-size applications.
The DV23CC and DV26CC rollers feature a front drum and rear pneumatic tires. The inline drums feature a tapered edge and high curb clearance to assist in confined spaces, as well as adjustable scrapers, automatic vibration control and a pressurized water system.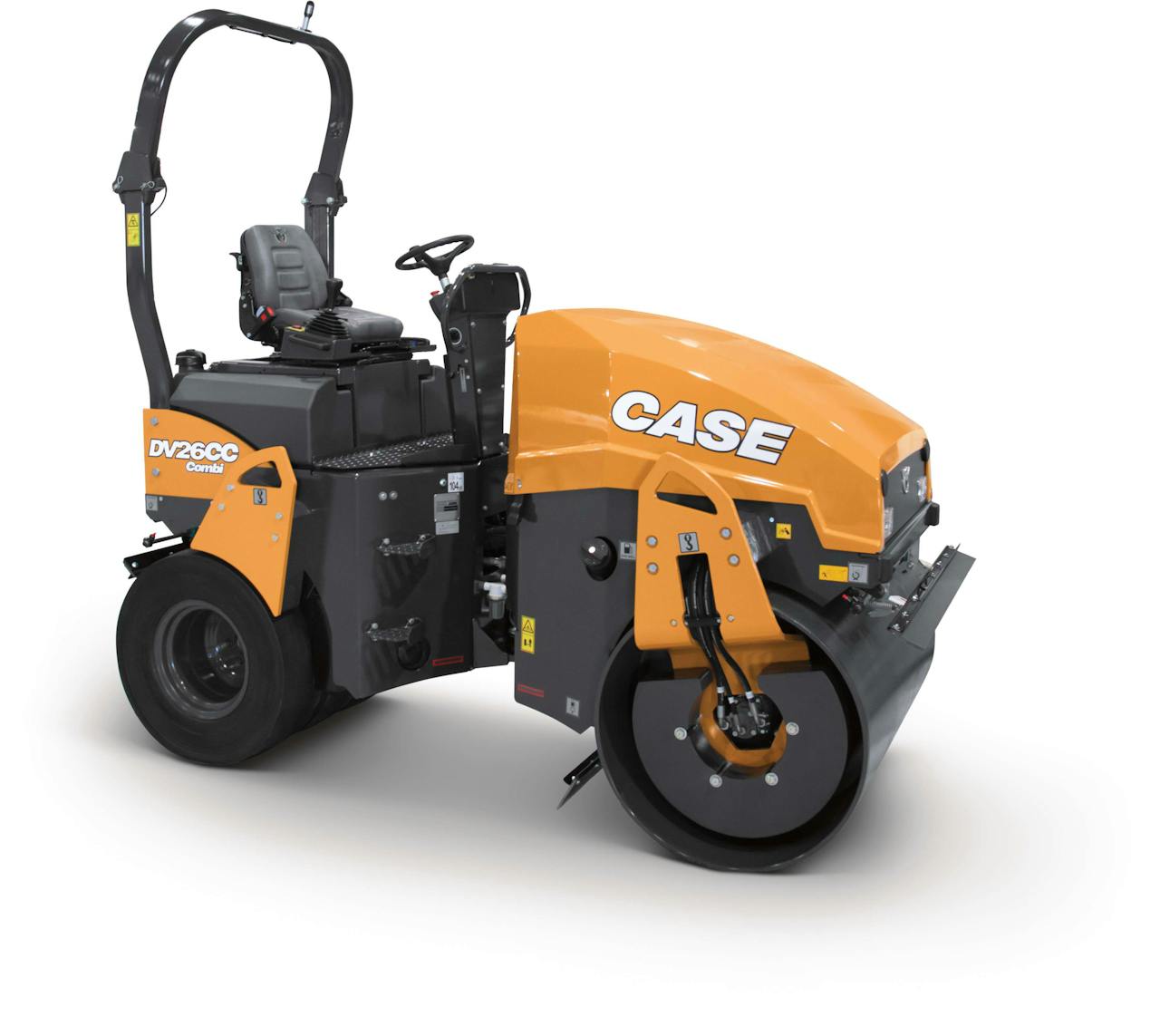 For the operator, the two machines offer an iso-mounted platform designed to cut down on vibration and fatigue. The seats slide laterally to provide operator visibility on each side of the drum, and maintenance checkpoints, including fluid ports and drains, are accessible at ground level.
Both machines feature a 31.5 horsepower Tier 4 Interim engine, standard dual frequencies of 3,480/3,960 vpm and an automatic vibration control system.
The DV23CC has an operating weight of 4,740 pounds and drum with of 39.4 inches, with the DV26CC having an operating weight of 4,916 pounds and drum width of 47.2 inches.