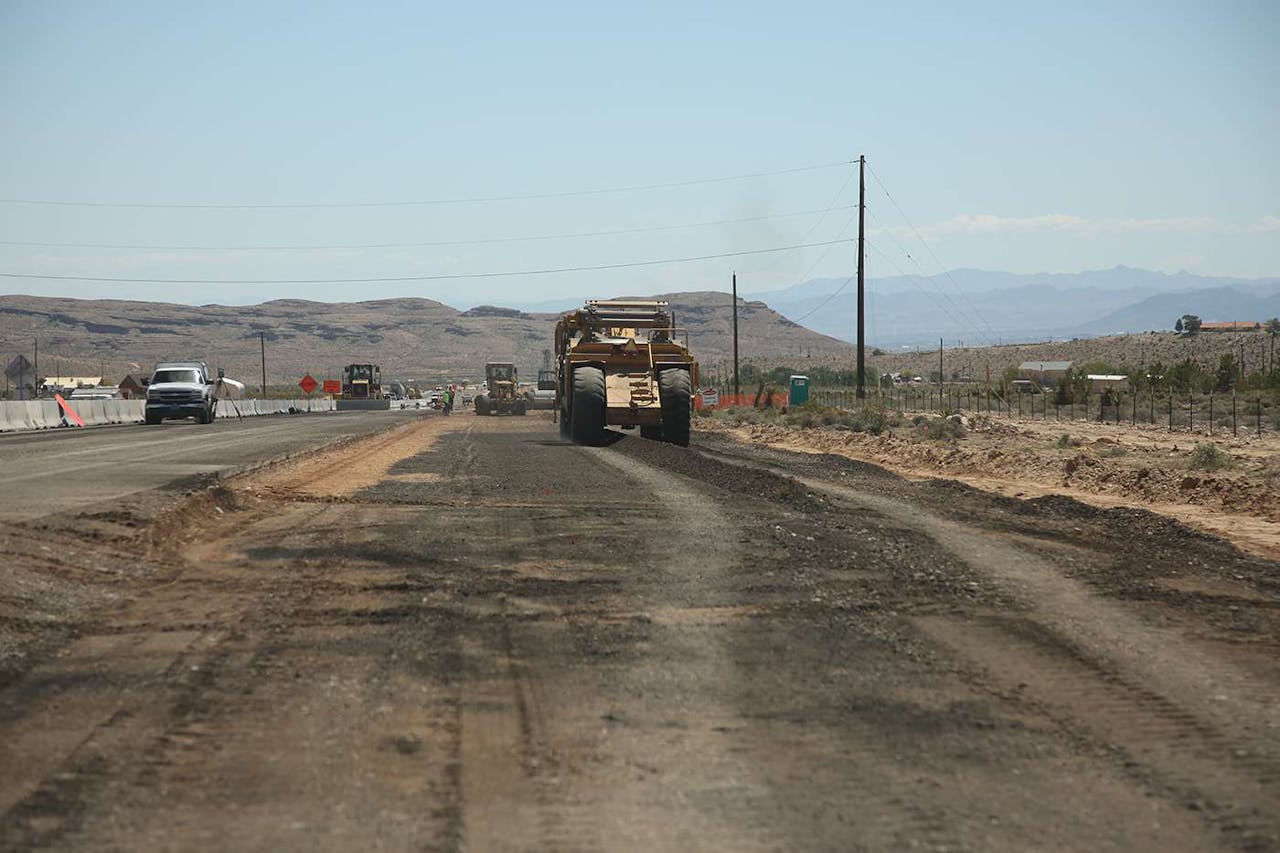 The Nevada Department of Transportation (NDOT) reports Aggregate Industries SWR has completed a $16.5 million widening project of the Blue Diamond Road (SR 160) in southwest Clark County.
"State Route 160 is vital for the southwest valley acting as a crucial link between Las Vegas and Pahrump," says NDOT spokesman Tony Illia. "Increased travel and rapid development along the highway has facilitated the need for greater capacity as well as safety enhancements for improved mobility and reliability."
The project widened the roadway to four travel lanes from two on a five-mile stretch between Red Rock Canyon Road and mile marker 17. It also involved flattening side slope shoulders, installing new drainage pipe and tortoise fencing, adding new barriers and guardrails and hydro-seeding 38 acres.
NDOT says the work was the equivalent of moving enough dirt to fill 1,800 average sized swimming pools and enough asphalt to pave 8,000 driveways.