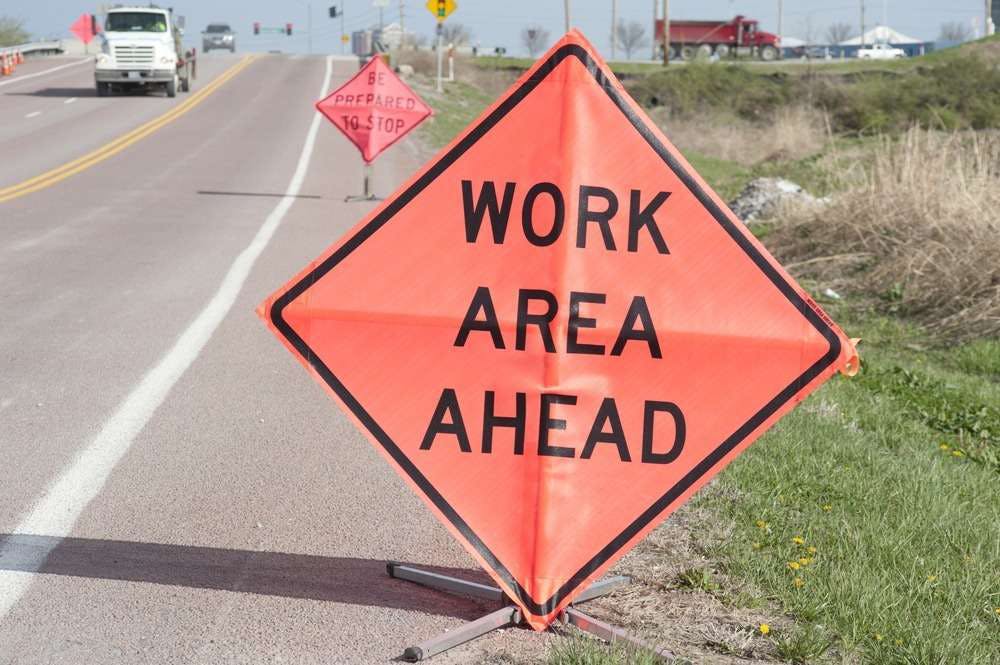 A group of construction workers and contractors launched a new national work zone safety campaign at the Indiana State Police District 52 on May 25, cbs4indy.com reports. Indiana was chosen for the launch because of its higher-than-average work zones accident rate. Seventy-two percent of Indiana highway contractors reported that vehicles crashed into their work zones in 2016.
"There is no meeting, email or text that is more important than the safety of workers or motorists," said Associated General Contractors of America (AGC) national spokesman Brian Turmail, according to the news agency. "It is absolutely essential for every driver to slow down, pay attention, and put the phone down when they are in highway work zones."
Turmail told reporters that work zone crashes are dangerous for construction workers and for motorists, noting that, nationwide, work zone crashes injure construction workers nearly 25 percent of the time, but injure drivers or passengers 49 percent of the time, and that workers are killed in 11 percent of the crashes, but drivers and passengers are killed in 13 percent.
He added that Indiana workers are killed in 38 percent of those crashes, according to a new highway work zone study conducted by the AGC, which was based on a nationwide survey of highway construction firms.
"Stop a minute, just remember the families," Milestone Contractors president C.J. Potts said during the launch, according to the news agency. "Yours, mine, theirs, and remember there is someone looking forward to you, we, and me coming home safely."
Radio ads started airing Thursday, and will run in Indianapolis for at least a week.