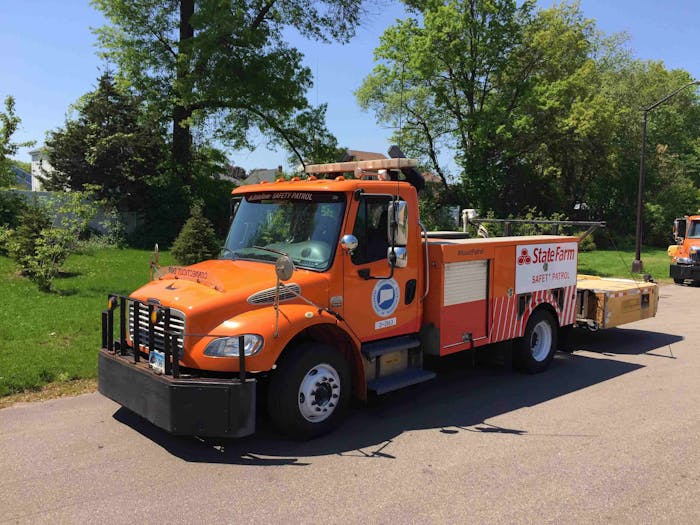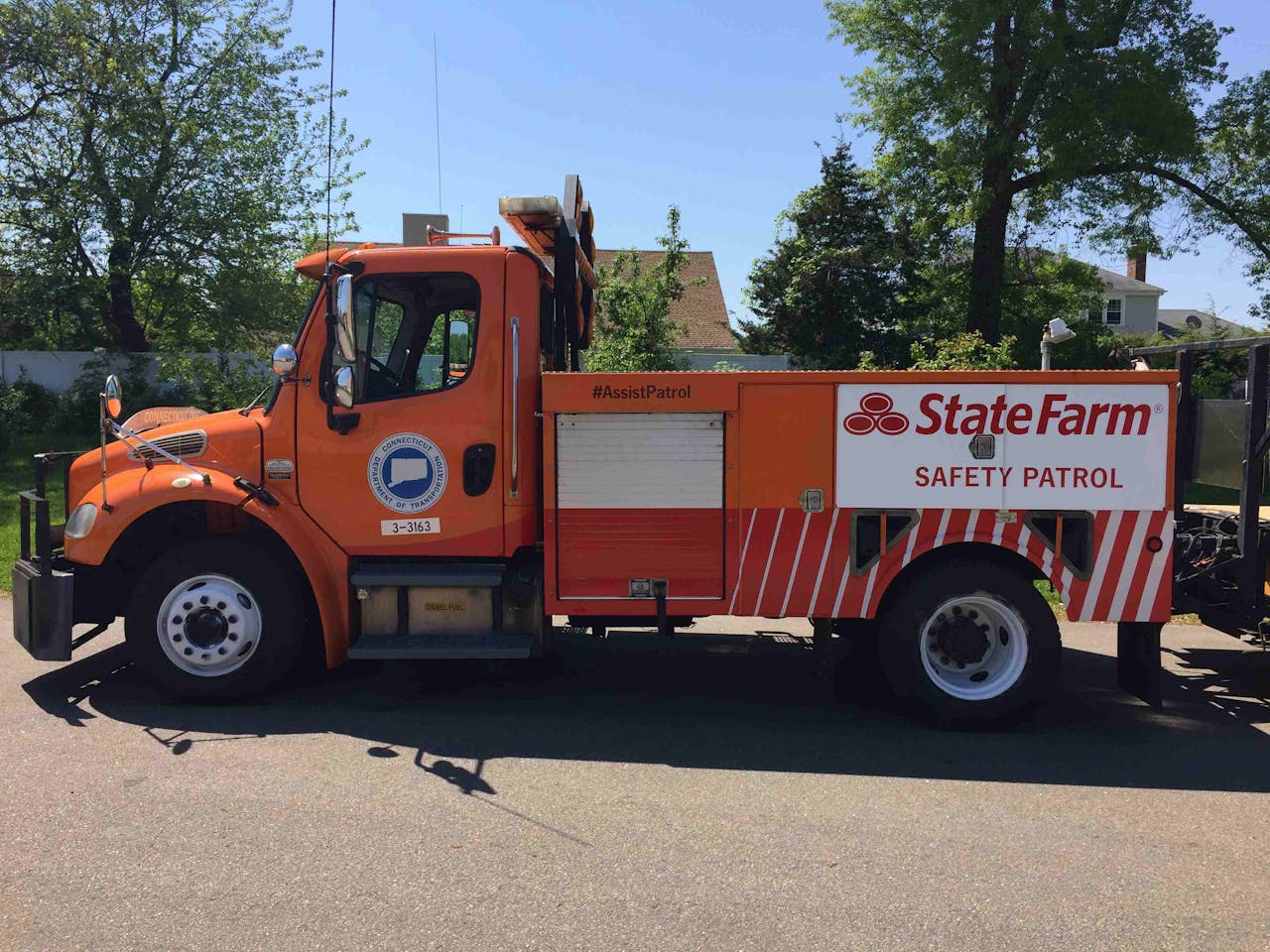 State Farm and the Connecticut Department of Transportation (CTDOT) have entered into a sponsorship agreement that will rename the agency's Connecticut Highway Assistance Motorist Patrol (CHAMP) to the CTDOT State Farm Safety Patrol.
The program, which involves patrols and assistance for stranded motorists in addition to traffic control at incident scenes, has been in operation for more than 20 years. State Farm has similar partnerships with 15 other states, including Florida, Georgia, Illinois, Indiana, Kansas, Louisiana, Maine, Maryland, Nevada, New York, New Jersey, New Hampshire, North Carolina, Ohio and Pennsylvania.
"Keeping our highways safe requires proactive management of daily traffic incidents in order to ensure that anyone involved remains protected and these occurrences do not become exacerbated by secondary accidents," says Gov. Dannel P. Malloy. "Our transportation department's highway assistance program assists motorists who have found themselves in unfortunate situations. By working with State Farm through this innovative funding approach, we are able to ensure that this highway safety program can continue providing the same high-level of service, while actually reducing costs to our state's taxpayers."
CTDOT says State Farm's sponsorship will help offset the cost to operate the program, with the remainder coming from the Federal Highway Administration (FHWA).
"Our support of CTDOT's State Farm Safety Patrol program embodies our 'good neighbor' philosophy," says Matthew Hodson, State Farm vice president of Agency. "It also underscores the continued commitment State Farm has to auto safety, while helping people recover from the unexpected, which is the heart of the State Farm mission."
CTDOT Commissioner James P. Redeker says that for every minute a highway lane is blocked it takes four minutes to clear the resulting traffic. "In 2016, CHAMP responded to nearly 16,000 service calls, helping to quickly and safely clear roadside incidents, and we're proud to continue to provide those same important services with this sponsorship."
"There are more than 30,000 fatalities on U.S. roads each year," says Amy Jackson-Grove, FHWA Division Administrator in Connecticut.  "The FHWA, which pays for a share of the CTDOT State Farm Safety Patrol program, knows that the men and women who carry out the Safety Patrol work are directly helping to make America's highways safer."
The CTDOT State Farm Safety Patrol each weekday travels highways across the state, including Interstate 84, I-91, I-95, I-291, I-395, Route 2, Route 7, Route 8 and Route 15 (Merritt Parkway).