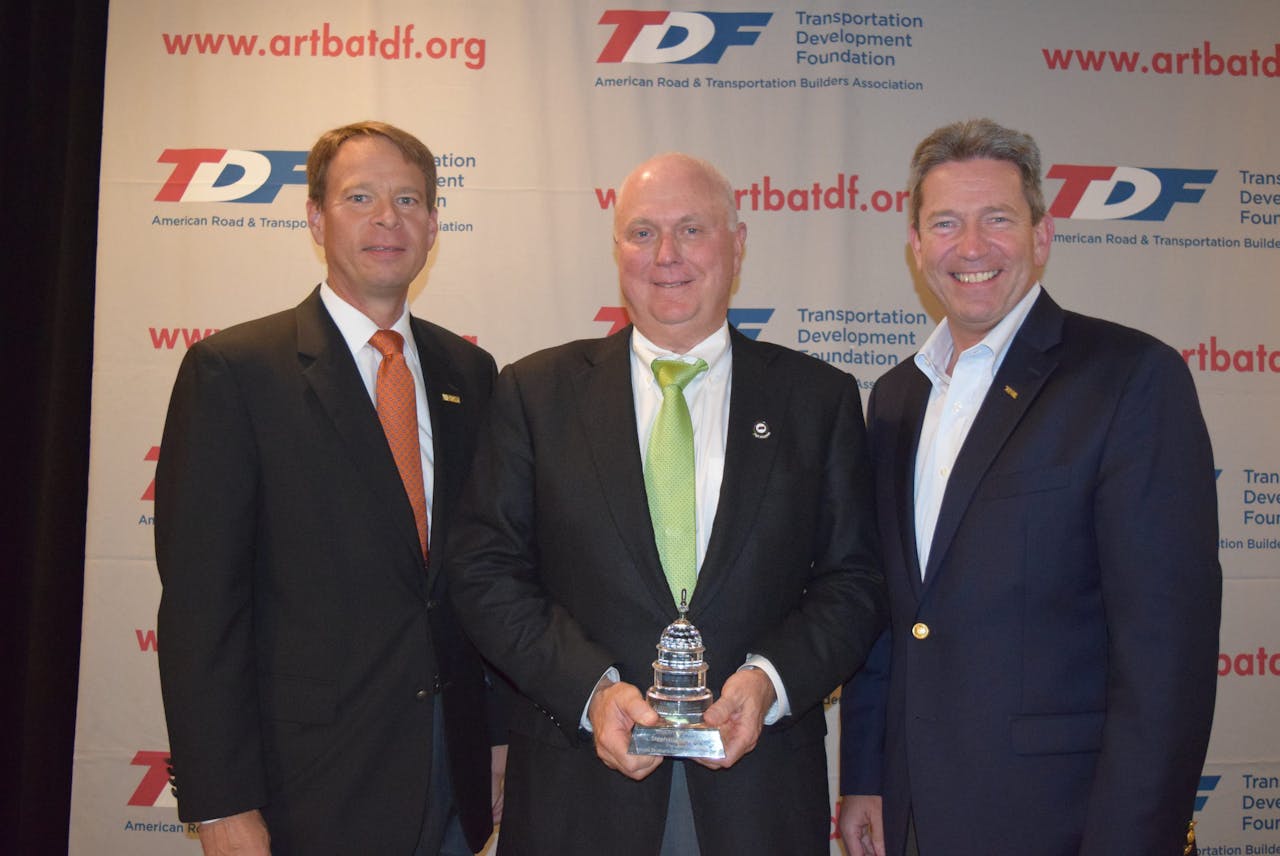 The American Road & Transportation Builders Association (ARTBA) has presented Steve Wright, president of Wright Brothers Construction Company in Charleston, Tennessee, with its ARTBA Award.
The award, established in 1960, is the association's highest honor and recognizes recipients for their "outstanding contributions that have advanced the board goals of the association."
Wright has served in various volunteer leadership positions for ARTBA, including 2012 chairman, senior vice chairman, first vice chairman, southern region vice chairman, Contractors Division president, 2011 Strategic Planning Committee co-chair, 2007 Long-Range Planning Committee co-chair, Environmental Committee chairman, and served the past five years as a trustee on the ARTBA Foundation board. He's also a past president (1998) of the Tennessee Road Builders Association, ARTBA's chapter affiliate, and a long-time TRBA board member.
In serving as a trustee, the association says, he helped orchestrate the development of the Dr. J. Don Brock TransOvation Workshop and the Safety Certification for Transportation Project Professionals program.
Wright is the first graduate of the Young Executive Development Program, which is now the Industry Leader Development Program, to be elected ARTBA chairman of the board.