Paul Yarossi, executive vice president of HNTB, has been named chairman of the American Road & Transportation Builders Association Transportation Development Foundation (ARTBA-TDF) Board of Trustees.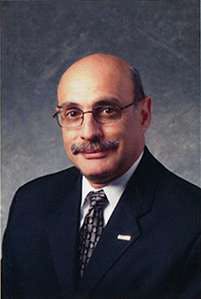 Yarossi, who has worked at HNTB since 1973, served as ARTBA chairman in 2011 and as vice chair of ARTBA-TDF since 2014. He has also served ARTBA as senior vice chairman, first vice chairman, vice-chairman-at-large, chairman of the Transportation Design and Construction Innovation Advisory Committee and co-chairman of the ARTBA-SAFETEA-LU Reauthorization Task Force.
Additional trustees named to the ARTBA-TDF Board of Trustees include:
Leo Vecellio, Jr., chairman, president and CEO, Vecellio Group
Charlie Potts, chairman of the board, Heritage Construction & Materials
Bill Cox, president, Corman Construction
Tom Hill, CEO, Summit Materials
Paula Hammond, senior vice president, WSP USA
Rich Wagman, chairman, Wagman Companies
Steve Wright, president, Wright Brothers Construction
Nick Ivanoff, president, U.S. Transportation Market Segment, Louis Berger
David Zachry, CEO, Zachry Corporation
Pete Ruane, president and CEO, ARTBA
ARTBA-TDF has an annual budget exceeding $3 million that is used for educational scholarships, awards, professional development academies, a transportation project safety certification program, roadway work zone safety and training, special economic reports and an exhibition on transportation at the Smithsonian National Museum of American History.