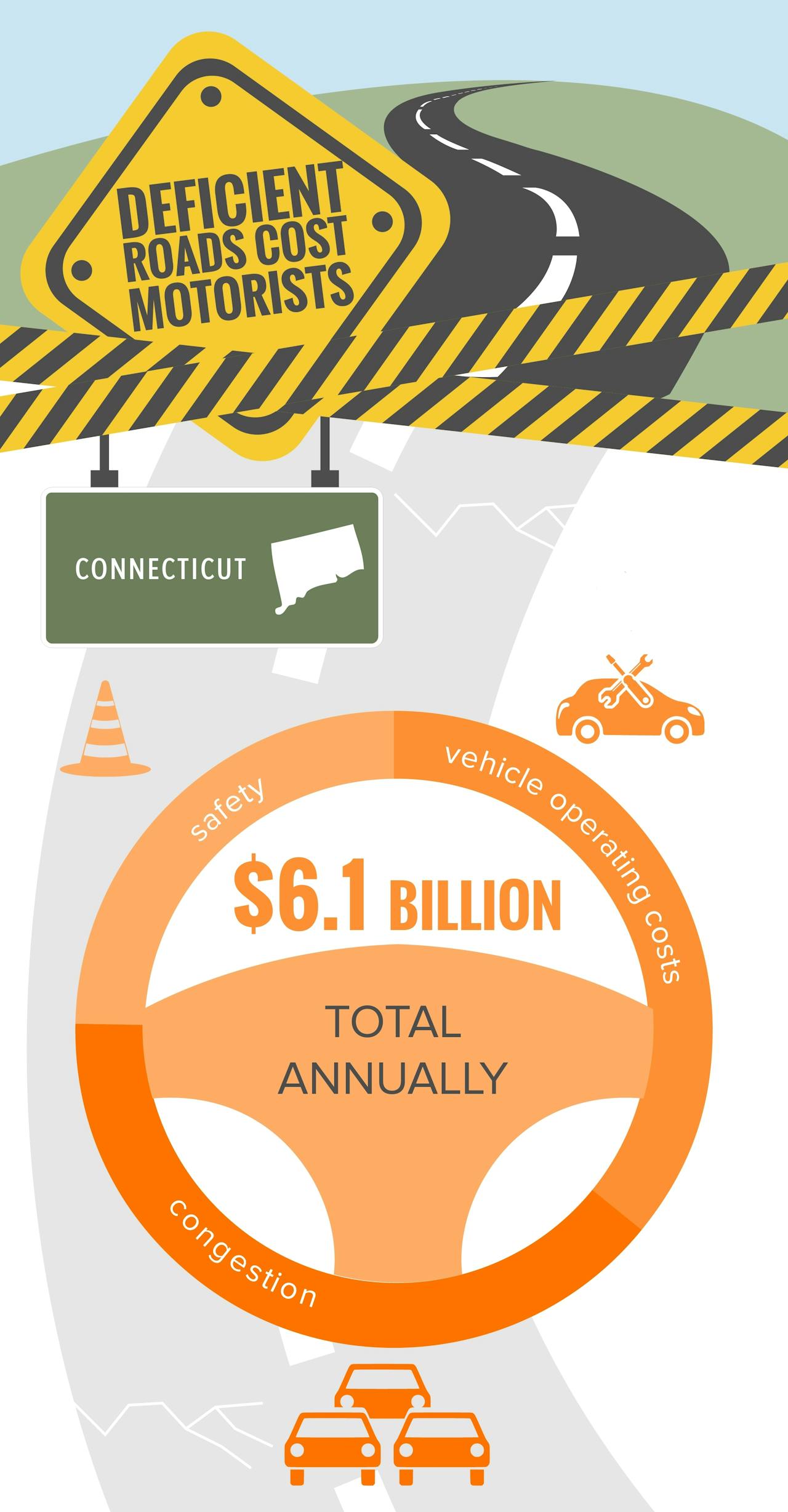 Connecticut motorists are seeing a total of $6.1 billion in additional costs associated with vehicle operation, safety and congestion, according to The Road Improvement Program's (TRIP) most recent state condition report.
"Connecticut Transportation by the Numbers: Meeting the State's Need for Safe and Efficient Mobility," indicates 57 percent of the states major locally and state-maintained roads and highways are in poor condition, with 22 percent in mediocre condition, 10 percent in fair condition and 11 percent in good condition.
TRIP finds that eight percent of the bridges are rated as structurally deficient.
Statewide, vehicle operating costs for motorists reach $2.2 billion, with safety-related issues costing $1.5 billion and traffic congesting costing another $2.4 billion.
"A generation ago, shortsighted and sporadic decisions were made that grossly underfunded our infrastructure and crippled our current transportation system," says Representative Chris Perone, chief transportation financial officer for Connecticut House Democrats. "A strong economy is fueled by an efficient transportation system and making that happen needs to remain a priority."
TRIP periodically releases state and national reports such as this one to highlight the need for additional investments for transportation infrastructure at the local, state and national levels. These reports are available at tripnet.org.