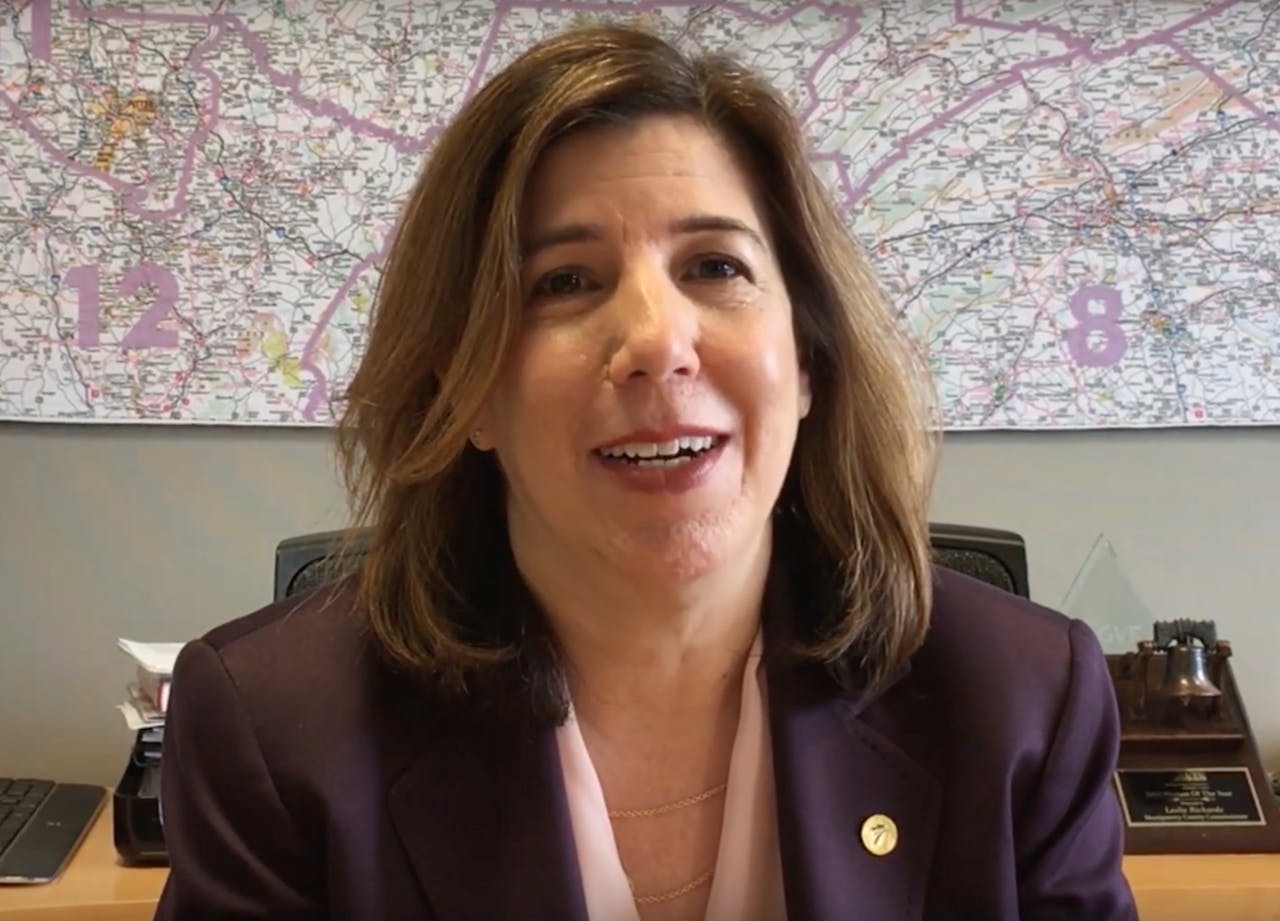 The Greater Valley Forge (GVF) Transportation Management Association has awarded the Peter P. Quinn leadership award to Pennsylvania Department of Transportation (PennDOT) Secretary Leslie. S. Richards.
The award is given each year to a person who has "embodied [Quinn's] spirit of leaderhip and his belief of giving back selflessly in all that you do." The award's namesake was the founding director of the GVF.
"As a former planner, I am deeply honored with this award from my colleagues in the planning community," Richards says. "I am committed to a collaborative approach at PennDOT as we work to improve mobility and safety in our transportation networks and I am gratified by this affirmation."
GVF cited Richards for being a leader in "developing a cultural change within PennDOT and through the transportation sector in Pennsylvania and the U.S."
Rob Henry, GVF executive director, says Richards has "worked to chart a new course for PennDOT" and that the association was impressed with her efforts to integrate planning into all of PennDOT's operations.
"We are very honored to work with Secretary Richards and to award her with the Peter P. Quinn Leadership Award," Henry says. "Secretary Richards has been a shining example of giving selflessly to advance mobility throughout Pennsylvania. PennDOT is now fully integrating planning into all its efforts, and is on the forefront of advancing technologies for commuters in Pennsylvania that will be pay dividends for many years to come. The Secretary has also been a longtime friend of GVF, and we are truly honored to give her this award."