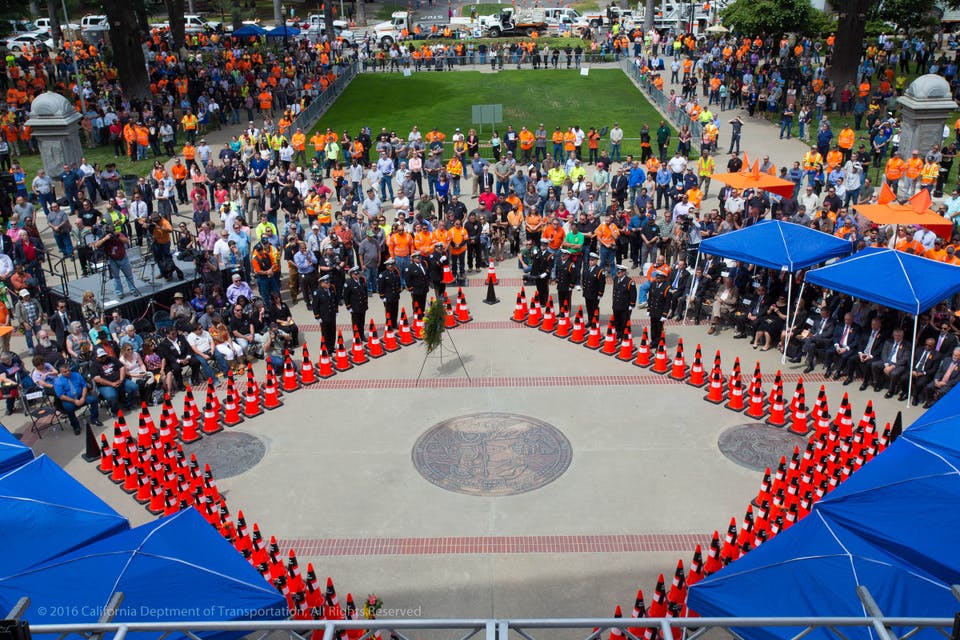 The California Department of Transportation (Caltrans) honored three employees who passed away in the past year during its 27th Annual Workers Memorial in Sacramento. Since 1921, 187 agency employees have died on the job.
The three recognized this year include:
Jorge Lopez, 57, an electrician who was struck and killed on Sept. 1, 2016, by a big rig that crossed on the shoulder of SR 14 near Palmdale.
Randy Whisenhunt, 58, an electrician who passed away from injuries suffered on the job on Oct. 9, 2016.
Annette Brooks, 61, a structural steel painter supervisor who was shot and killed April 24 this year at a Caltrans facility in Rio Dell.
"We honor and recognize the tremendous loss that their loved ones and friends have suffered. The greatest honor we can give is to keep their memories alive to help prevent future tragedies," says Caltrans Director Malcolm Dougherty.
Caltrans and the California Transportation Foundation have partnered to develop funds to benefit the families of Caltrans workers killed while on the job.
"The Fallen Workers Assistance and Memorial Fund helps with the initial needs a surviving family faces, and the children of fallen workers may apply for a Caltrans Fallen Workers Memorial Scholarship," the department says. Details on the program are available at transportationfoundation.org.