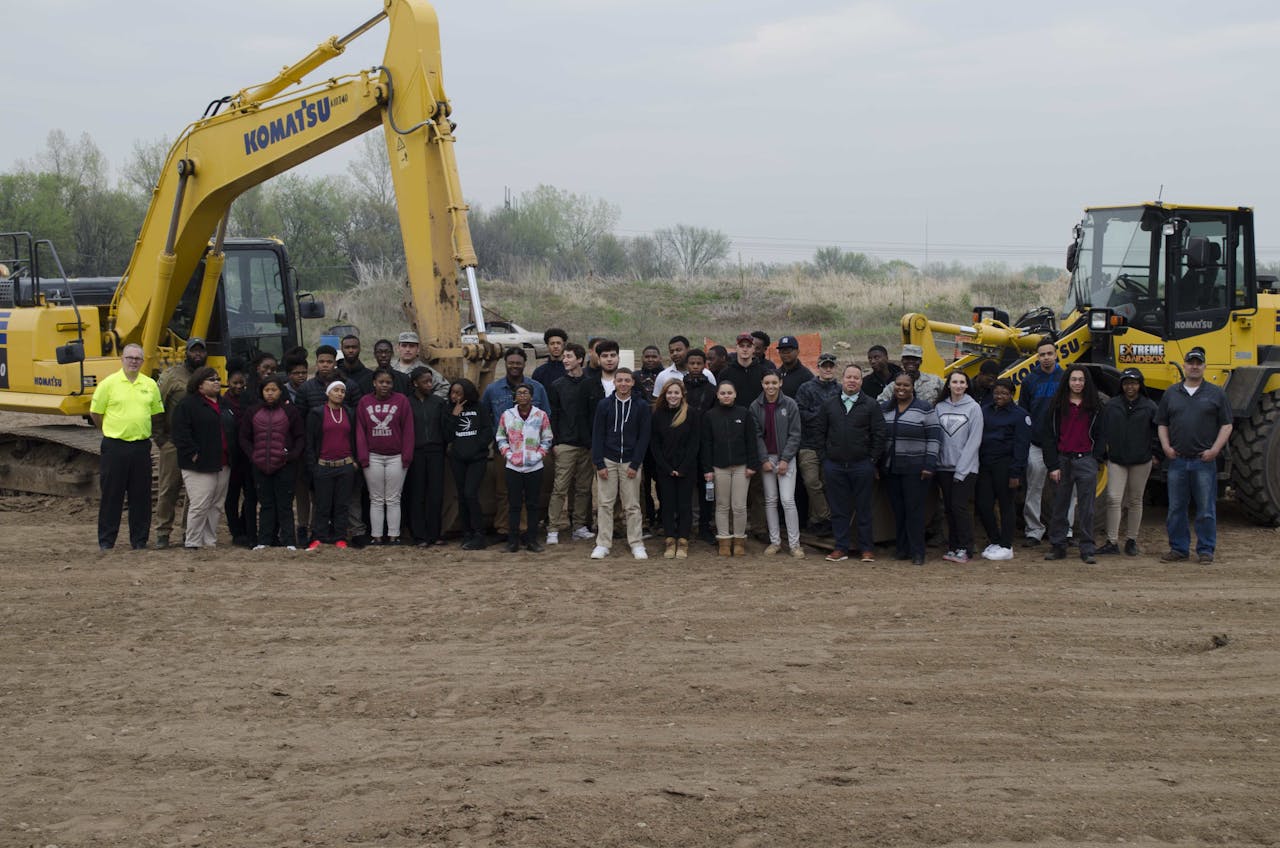 Thanks to a grant from the North Carolina Department of Transportation (NCDOT) Fund, 40 Warren County High School students from Warrenton (16 girls and 24 boys) took a 20-hour bus ride to the Extreme Sandbox in Hastings, Minn., to learn about construction industry jobs and learn to operate heavy equipment.
The students were able to hop aboard wheel loaders, excavators and dozers dozers inside a 10-acre "sandbox" with the help of expert instructors.
"We are so pleased to have been granted these NCDOT Funds to educate our students about transportation and heavy equipment career opportunities that can bridge the gap between skills and the lack of trained workers in the construction industry," said Odessa Perry, Career Development Coordinator at Warren County Schools, in a Komatsu press release.
"We are thrilled that the students from Warren County High School made the trip to learn how to operate our machines," said Mike Hayes, director, distributor development, for Komatsu America Corp., in the press release.  "One of our goals in partnering with Extreme Sandbox was to inspire a new generation of men and women who are good with their hands to consider careers in the construction industry. It provides great employment opportunities and experienced heavy equipment operators and technicians can make six-figure incomes."
In 2016, Komatsu went into partnership with Extreme Sandbox to be the exclusive provider of heavy machinery for its original location in Hastings, Minn., and its second location in Pottsboro, Texas. Plans are to introduce a new generation to heavy machinery and an often-under-explored area for rewarding careers.