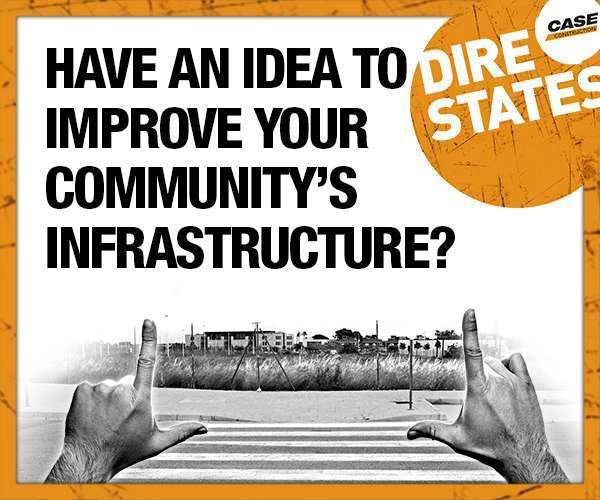 Case CE has extended the deadline for submissions for the Dire States Equipment Grant to May 18. The program will provide one community $25,000 in free equipment to be used on a "critical piece" of infrastructure in that area.
Tioga County Soil and Water Conservation District received the first Dire States grant last year. The district, which used the grant to buy equipment from CASE dealer Monroe Tractor, is using the equipment in its Environmentally Sensitive Stream Maintenance Program.
That effort includes work with municipalities and highway departments to "ensure scientifically sound maintenance practices in streams and waterways to mitigate damages from future flooding."
Case says entries can be submitted at DireStates.com/Grant. Projects given as examples include road/bridge repair or construction, utility pipe replacement, erosion control along lakes and rivers, wastewater system improvements and park/recreational construction.
The company adds that projects that are within the range of the "16 core categories of infrastructure" the American Society of Civil Engineers includes in its Infrastructure Report Card are also in consideration.