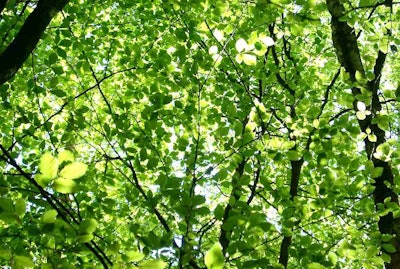 The Illinois Tollway is planning to give away 7,500 wildflower seed packets and 7,500 tree seedlings on Arbor Day, April 28, at its headquarters and oases locations on the Tollway system.
The Tollway says the giveaway is part of efforts to "enhance aesthetics and expand tree canopy coverage," as well as continuing its pollinator program to create habitats for monarch butterflies and "other pollinators."
"The Illinois Tollway is as committed to supporting the areas alongside our roadways as we are to delivering and maintaining pavement and bridges," says Illinois Tollway Executive Director Greg Bedalov. "We are sharing tree seedlings and wildflower seed packets to encourage the public to join our ongoing effort to provide habitat and support our region's vital ecosystem."
The public is invited to pick up seedlings or seed packets as early as 7 a.m. on April 28 at the Tollway's headquarters in Downers Grove or at any of the seven Tollway oases. These locations include: Des Plaines Oasis and the Belvidere Oasis on the Jane Addams Memorial Tollway (I-90); the Lake Forest, O'Hare, Hinsdale and Chicago Southland Lincoln oases on the Tri-State Tollway (I-94/I-294/I-80); as well as the DeKalb Oasis on the Reagan Memorial Tollway (I-88).
Four varieties of tree species will be available, including shagbark hickory, red oak, pin oak and pecan. All are native to Northern Illinois, and The Morton Arboretum is provided with the seedlings along with information for planting care.
Wildflower seed packets will include native flowers monarda fistulosa (wild bergamot) and rudbeckia hirta (black-eyed Susan). The Tollway says packets will include enough seeds to cover up to 25 square feet.
The Tollway says in its partnership with The Morton Arboretum it is developing a list of tree species it will plant on its system that stretches 292 miles. As part of its landscape master plan, it is working toward planting 58,000 trees, shrubs and native plans on its property and seeding native grasses and flowers.