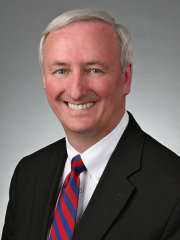 The Senate Committee on Commerce, Science & Transportation approved Jeffrey A. Rosen's nomination as deputy secretary of transportation in a 15-12 vote.
President Donald Trump nominated Rosen for the position, which is the second highest in the U.S. Department of Transportation, in early March. The deputy secretary oversees the daily operations of the department.
Rosen has served as general counsel at USDOT (2003-06) and as general counsel and senior policy advisor for the White House Office of Management and Budget (2006-09). He is a senior partner at Kirkland & Ellis LLP and has served as chair of the American Bar Association Section of Administrative Law & Regulatory Practice. Rosen also has served on the U.S. Chamber of Commerce Government Operations, Oversight and Consumer Affairs Committee.
His nomination now moves on to the full Senate for a confirmation vote.