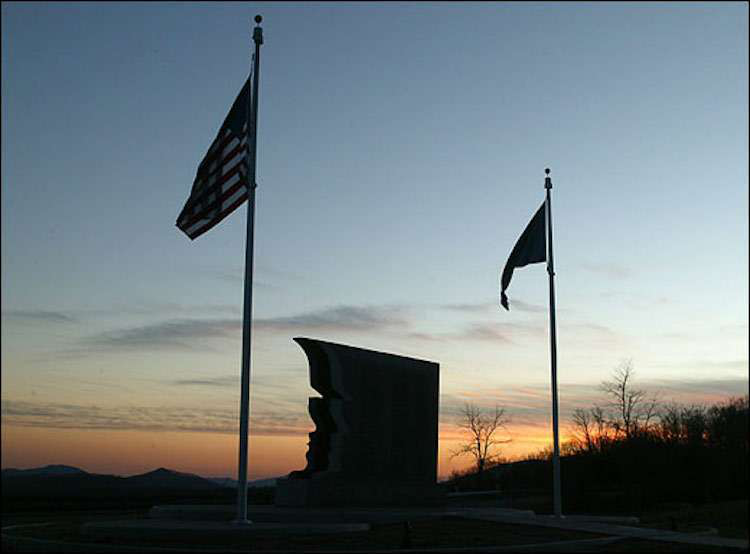 The Virginia Department of Transportation (VDOT) has added a highway worker's name to its Workers' Memorial on Afton Mountain 58 years after he was killed on the job. The granite memorial now has 135 names etched on its surface.
VDOT conducted the ceremony during National Work Zone Awareness Week.
Robert James Butler was 66 years old when he was struck and killed by a vehicle on Oct. 23, 1959 while he was working as a highway foreman. According to VDOT, the driver of the vehicle was trying to pass slower traffic and drove through a wooden barricade, striking Butler.
"The VDOT Workers' Memorial and the addition of Mr. Butler's name are a sobering reminder that the victims of work zone crashes are not just statistics," says VDOT Commissioner Charles Kilpatrick. "We continue to make work zone safety our priority every day. We owe it to the names on the Workers' Memorial and to all of our hardworking contractors and employees."
"This tragedy, even many years later, emphasizes the dangers VDOT workers face on Virginia's roads each day," says Richmond District Engineer, Bart Thrasher, P.E. "We are grateful and humbled to honor Mr. Butler's sacrifice and the legacy he leaves."
The VDOT/ Workers' Memorial is located at a scenic overlook on Afton Mountain off of Interstate 64. More details on the memorial are available at virginiadot.org/about/is-worker-memorial.asp.