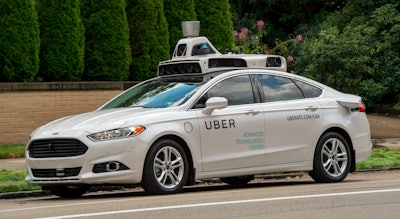 The California Department of Motor Vehicles has released a set of proposed regulations aimed at setting up guidelines for "testing and future deployment" of fully autonomous vehicles.
"California has more manufacturers testing autonomous vehicles than any other state and today's rules continue our leadership with this emerging technology," says California Transportation Agency Secretary Brian P. Kelly. "These rules protect public safety, promote innovation and lay out the path for future testing and deployment of driverless technology. This rulemaking is the next step in working with stakeholders to get this right."
The new rules, says California DMV Director Jean Shiomoto, expand the state's existing autonomous vehicle testing program to vehicles with no driver present. "This is the next step in eventually allowing driverless autonomous vehicles on California roadways," Shiomoto says.
These regulations would:
Recognize that the National Highway Traffic Safety Administration (NHTSA) is vested with the authority to develop Federal Motor Vehicle Safety Standards (FMVSS) and enforce compliance with safety and performance standards for motor vehicles. California DMV is requiring certification to meeting these federal safety standards.
Establish a framework for testing without a driver.
Identify requirements that a manufacturer must meet in order to sell, lease, or otherwise make their vehicle available outside of a testing program.
Address other key topics related to autonomous vehicle deployment, including driver licensing and responsibility, vehicle registration, and advertising of autonomous vehicles.
The agency is taking public comments through April 24 and will hold a public hearing on April 25 at the California Department of Water Resources Auditorium in Sacramento.
More details are available here.
The department expects the final regulations to be completed by the end of 2017.