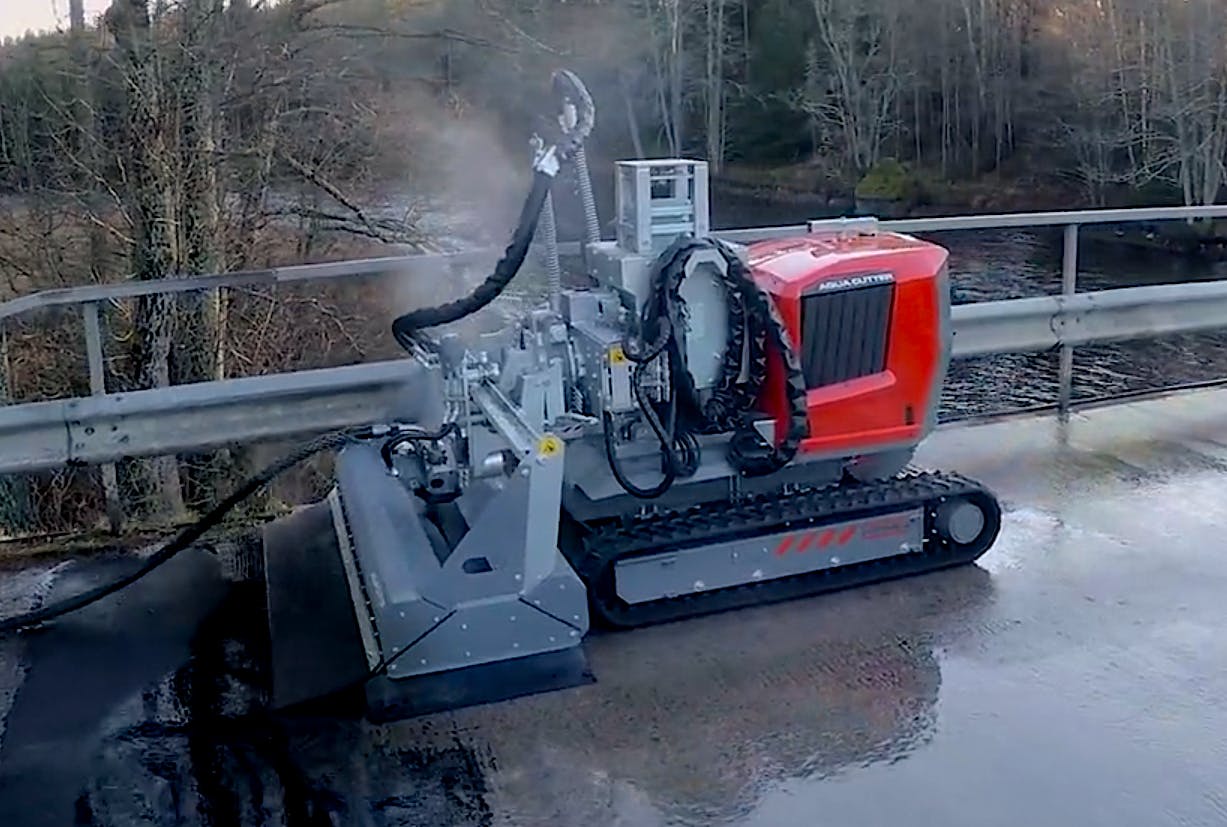 Remote-controlled demolition machine manufacturer Brokk has acquired Swedish company Aquajet Systems AB, a manufacturer of hydrodemolition robots.
Though terms of the deal, including sale price, were not outlined in the Brokk announcement, the company says it will retain Aquajet's current management team following the acquisition.
"Our sales and service team in the U.S. is excited about adding this state-of-the-art hydrodemolition equipment to our product offering," says Peter Bigwood, vice president of Brokk's Sales & Marketing division. "Our existing customer base has already expressed interest in adding Aquajet's unique capabilities to their contracting services."
Founded in 1988, Aquajet's Aqua Cutter robots specialize in concrete renovation by using extremely high-pressure water jets to blast away concrete without harming the underlying rebar or causing microfracturing, Brokk says. Aquajet robots are used in a variety of demolition applications including bridge, road and tunnel repair.
"We admire Brokk's reputation for manufacturing high-quality, productive equipment for customers around the world," says Roger Simonsson, Aquajet Systems managing director. "By joining Brokk, we look forward to growing Aquajet Systems' global sales through their existing distribution channels in several regions, in particular the U.S. market."
The below video from Aquajet is a nice primer into exactly how these machines work.