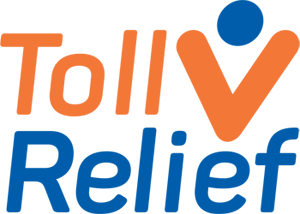 More than 2,000 Norfolk and Portsmouth residents will receive assistance with tolls for the Elizabeth River Tunnels starting March 1 through the Toll Relief program set up last October.
The program provides a refund of 75 cents to residents who travel through the Downtown and Midtown tunnels.
"We've put into place a long-term, sustainable Toll Relief program that will offer financial assistance to Norfolk and Portsmouth residents who need it the most," says Gov. Terry McAuliffe. "After the previous administration negotiated the terrible deal that resulted in high tolls for Virginia commuters, this administration has taken every step it can to alleviate that burden. We first lowered tolls on the Downtown and Midtown tunnels. We then eliminated them altogether on the MLK Freeway Extension. And now, our toll relief program will offer much-needed assistance to many Norfolk and Portsmouth residents. "
Elizabeth River Crossings, which operates the Elizabeth River Tunnels, will pay $500,000 a year for 10 years to help offset the cost of tolls for qualifying users. This first year of the program will serve as a pilot.
"We're bringing about real, meaningful relief to those individuals hardest hit by Elizabeth River Tunnels tolls," says Deputy Secretary of Transportation Grindly Johnson. "The cost of tolls can be a financial burden, and many people need assistance. I'm pleased we're now able to offer this program that will ease tolling impacts on Norfolk and Portsmouth residents who travel the Downtown and Midtown tunnels."
Qualifications for the Toll Relief include:
Reside in Norfolk or Portsmouth
Earn $30,000 or less per year
Have or obtain a Virginia E-ZPass transponder and registered account
Record eight trips or more during a calendar month through the Downtown or Midtown tunnels
More details on the program are available at www.VirginiaDOT.org/tollrelief.