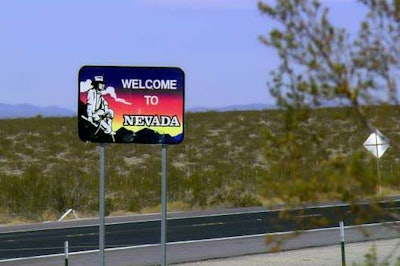 The American Road and Transportation Builders Association's (ARTBA) recently-released analysis of bridges in the United States shows that only 1.6 percent of Nevada's approximately 2,000 public bridges are considered structurally deficient, once again making Nevada the top ranking state in the nation, the Carson Valley Times reports.
The Nevada Department of Transportation's (NDOT) bridge inspection and rehabilitation program has helped the state gain the top ranking for the fourth year in a row. Every two years, NDOT inspects all of the bridges in the state, including city- and county-maintained structures, while deteriorating bridges are inspected more often.
"Keeping everyone safe and connected on Nevada's roads is our primary focus," NDOT Director Rudy Malfabon told the news agency. "We utilize federal and state transportation funding to make important enhancements to keep Nevada bridges the nation's best, and, most importantly, to keep Nevada motorists safe on our bridges."
The past two months have brought flooding to the state and magnitude 5.7 earthquakes. But Nevada's bridges have remained structurally sound. NDOT has dedicated approximately $17 million in fiscal years 2015 and 2016 to bridge preservation. More than 400 of Nevada's state-owned bridges are 50 years of age or more, when it is often necessary for structure rehabilitation to bring it up to current standards.