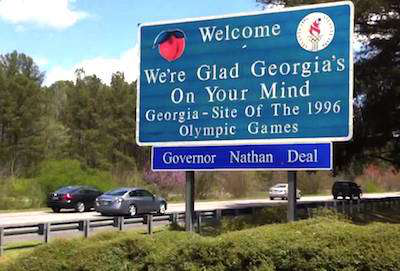 The Georgia Department of Transportation (GDOT) has continued its schedule rollout of its Coordinated Highway Assistance & Maintenance Program (CHAMP) freeway patrol service by adding the service to the east central region of the state.
GDOT launched the nation's first statewide freeway patrol service earlier this month, with regional rollouts planned through May.
The service is now available on I-20 from Newton County to the South Carolina line, I-520 and also I-16 from Bleckley County to Emanuel County.
"Ensuring the safety of our roadways for motorists and first responders is our primary goal. With that in mind, we are excited to launch CHAMP in order to expand our patrol and assistance services across the state," said Georgia DOT Commissioner Russell R. McMurry. "This is a complimentary public service made possible by Georgia's Transportation Funding Act of 2015. CHAMP would not be feasible without those funds."
GDOT says CHAMP units will work on traffic incidents, roadway maintenance issues and other events impacting traffic flow, much like metro Atlanta's HERO incident management program. CHAMPs will also communicate with and assist law enforcement.
Forty-eight full-time operators and 18 full-time dispatchers will be on the job when the program is fully operational. GDOT says 51 CHAMP trucks will patrol 16 different routes on interstates seven days a week, 16 hours a day. Operators will be on call the remaining eight hours each day. CHAMP units will not operate on the short stretches of Interstate 24 and I-59 in the Northwest corner of the state.
More details on the program are available at www.dot.ga.gov/CHAMP.