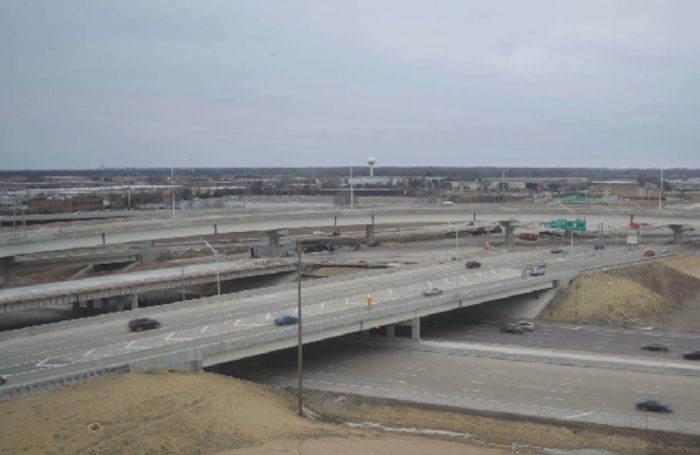 The Illinois Tollway board of directors has approved three construction contracts valued at $22.2 million during its January meeting.
These contracts, the Tollway reports, mark the beginning of the sixth year of the Move Illinois Program, which as had more than $4.5 billion invested in that time.
"With nearly $1 billion committed for capital spending in 2017, the Illinois Tollway continues to fuel Illinois' economic engine with opportunities for heavy highway construction firms throughout the region," says Illinois Tollway Executive Director Greg Bedalov. "This month's contract awards show that there is strong competition for Tollway work and that participation in the Earned Credit Program can provide contractors with a competitive edge."
The Tollway says this month includes Earned Credit Program (ECP) credits used by Plote Construction, giving the contractor "an advantage over 10 other contractors and resulted in the lowest bid for work as part of the Elgin O'Hare Western Access Project."
"ECP offers contractors and subcontractors a chance to earn bid credits toward future Tollway construction bids when they hire workers from a pool of qualified, pre-screened candidates that includes minorities, women, eligible offenders and exonerated individuals, veterans and other Workforce Innovation and Opportunity Act (WIOA) eligible individuals," the Tollway reports. "Once an eligible employee is hired and retained, a contractor can continue to accumulate bid credits for up to five years."
Twenty-six construction contractors and subcontractors hold active Illinois Tollway ECP certificates.
The three approved contracts for January include:
$11.8 million contract to Judlau Contracting, College Point, New York, for pavement and bridge repair work between 147th Street and Bishop Ford Freeway on the Tri-State Tollway (I-294/I-80).
$5.8 million contract to Industrial Fence, Chicago, Illinois, for fence replacement and bridge signage installation between Mill Road and Randall Road on the Jane Addams Memorial Tollway (I-90).
$4.6 million contract to Plote Construction, Hoffman Estates, Illinois, for the widening of Illinois Route 19 (Irving Park Road) between York Road and Taft Avenue to accommodate the new I-490 Tollway.