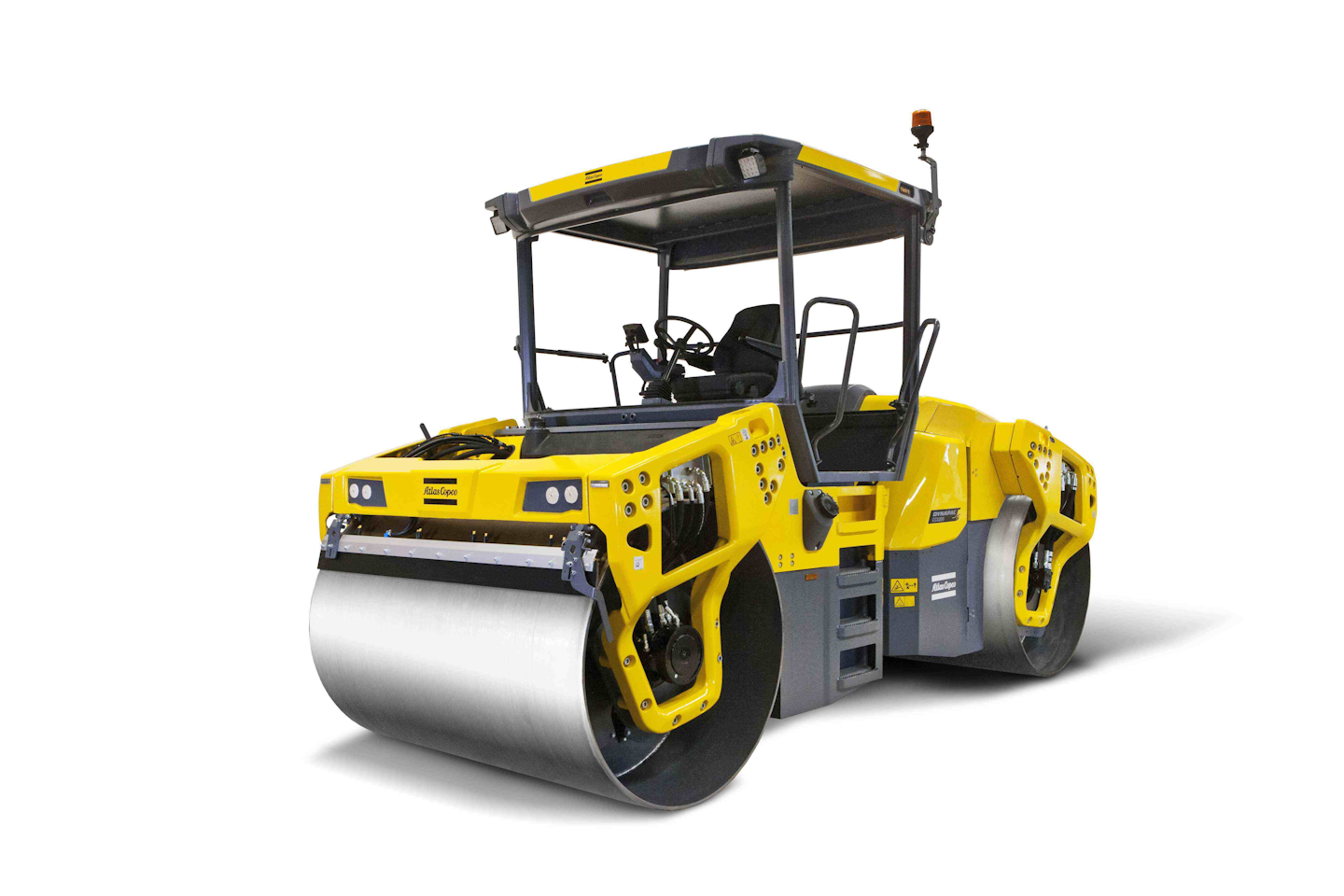 The new Atlas Copco Dynapac Generation VI articulated tandem rollers feature temperature sensors on the front and rear rollers so operators can better manage temperature drop while compacting. (Atlas Copco, while in the midst of selling its Dynapac road division to the Fayat Group, will be displaying its paving equipment at the company's ConExpo Central Hall Booth C-31486 in March.)
The three models – the Dynapac CC4200VI, CC5200VI and CC6200VI – will be offered with a 3-year FleetLink Advanced telematics system that allows users to optimize fleet utilization and reduce maintenance costs. This system records the location of the equipment and working hours, allowing users to monitor the machine's parameters and performance. Users can set one or more geo-fences, either for a single machine or a group of machines. The FleetLink package includes a hardware module, access to an online fleet management portal and a monthly connection package subscription, which customers can extend after 3 years.
With Tier 4 engines, the units have an optional rpm-management ECO Mode system that delivers only the power necessary to operate, reducing fuel consumption by as much as 20 percent. Since the engine is located in the back of the roller, the operator is exposed to less heat and noise.
Serviceability improvements include long-lasting LED lights, positioning the engine on the rear module and incorporating a large, easy-to-open engine hood. The operator can view servicing information on a 7-inch LCD touch screen located in the operator's station. In addition, all rollers feature a lubrication-free steering hitch and steering cylinder.
The double-drum rollers have a corrosion-free water tank and sprinkler tubes. Users will be able to replace hydraulic hoses in segments, avoiding the hassle and costs associated with replacing full-length hoses.
The cab features a sideways-sliding seat and steering module that rotates with the operator. The Dynapac CC4200VI is available with a Combi module placed at the rear of the unit, in addition to offset steering to further improve top layer texture.