Newly elected Gov. Roy Cooper has appointed Jim Trogdon to head up the North Carolina Department of Transportation (NCDOT).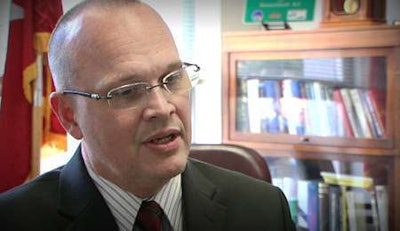 He will be leaving his current position as national transportation director at SAS Institute to assume the role. He previously served as NCDOT chief operating officer before retiring in 2013. Trogden also served as director of Strategic Transportation Planning for the North Carolina General Assembly.
NCDOT reports he is a major general, and has a master's degree in Strategic Studies from the U.S. Army War College and two civil engineering degrees from North Carolina State University.
"Jim Trogdon knows North Carolina's transportation successes and challenges better than anyone, and he will bring technical know-how and smart solutions to the job," Cooper says. "Our state's growing population and business climate need good roads and smart mass transit, and he will lead the way."
Cooper also named Mike Holder, NCDOT's chief engineer, as interim secretary of the agency until "the process for appointing cabinet secretaries is completed."
"We're hitting the ground running by making sure veteran managers are in place across state agencies," Cooper says. "I'm grateful these experienced public servants have agreed to serve temporarily."