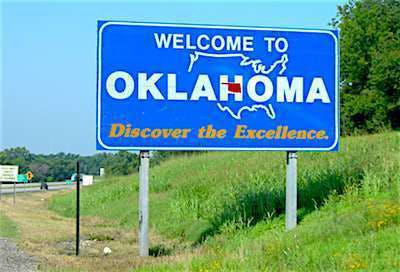 Continuing efforts to reduce the number of obsolete bridges in the state, the Oklahoma Transportation Commission approved the Department of Transportation's plans to replace an 80-year-old span over a creek in the heart of Guthrie, the Times Record reports.
In 2004, there were 1,168 structurally deficient highway bridges in Oklahoma. Now, there are only 321, which are set for replacement or repair by 2020, but improvements are slowing down because of a shortage of revenue.
"Just over a decade ago, Oklahoma had some of the worst bridges in the nation and no funding solution for our major highway needs or asset preservation," state Transportation Department executive director Mike Patterson told the news agency. "We have seen great progress and major improvements in recent years, but the budget challenges facing the state mean ODOT (Oklahoma Department of Transportation) will be unable to maintain the pace of progress."
The commission also approved ODOT's updated eight-year construction work plan, which includes upgrading the state's transportation infrastructure to deal with growing population and increased traffic. The 2017-2024 plan will use nearly $6.4 billion in federal and state transportation funding on 1,616 projects, including the following:
824 highway bridge replacements or repairs;
751 miles of added shoulders, improvements to two-lane highways;
152 miles of interstate pavement improvements; and
$370 million in projects to reduce urban highway congestion.
The Legislature cut $323 million in transportation funding in 2016 because of state revenue shortages, but partially offset that by authorizing $200 in bond financing.